Nik Berry on 'Ground-Up' Climbing
After doing five free routes on El Capitan, in El Rappitan style (rappelling in from the top to rehearse to moves), I wanted a different experience. After Sonnie Trotter and Alex Honnold pioneered the all free, Pineapple Express variation around the Man Powered Rappel; El Nino struck me as a prime candidate for a ground up attempt. @ericbissel (Pumpkin) and I made plans at the Yosemite Facelift to try the route.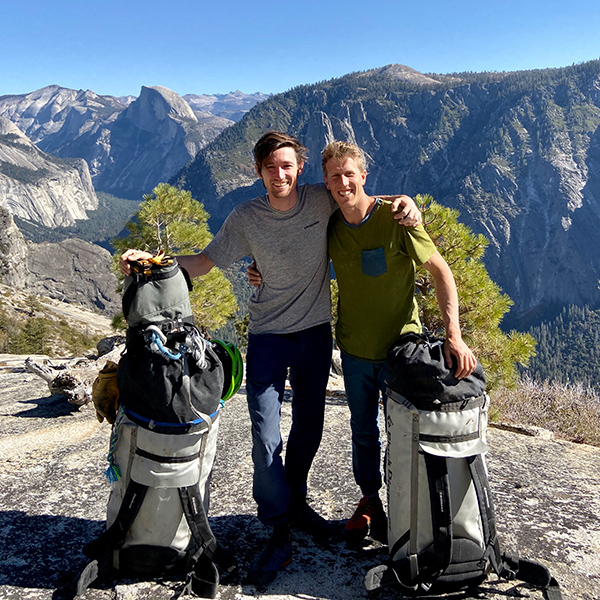 We worked the first three 5.13 pitches for a few days, rested, then began our attempt. Our first day, Eric and I had a 'no falls day.' We were stoked to have climbed and hauled 10 pitches. On day two the uncertainty of ground up climbing began. There are many factors involved in 'ground up style,' such as conserving energy, hauling, using precious energy to work moves and unknown difficulty ahead. The second night, I couldn't sleep due to being riddled with anxiety about what was above. I tried to calm my nerves by telling myself, "just try your best, since that is all you have to give" and "just focus on the current pitch." This thought process began to work and the pitches began to feel fun, my flow returned and therefore my climbing improved.
We slowly worked our way up the wall, onsighting many 5.12/5.12+ pitches and working out the 5.13 pitches. Our bodies felt stiff as boards each morning, however after coffee and oats we loosened up and psych returned.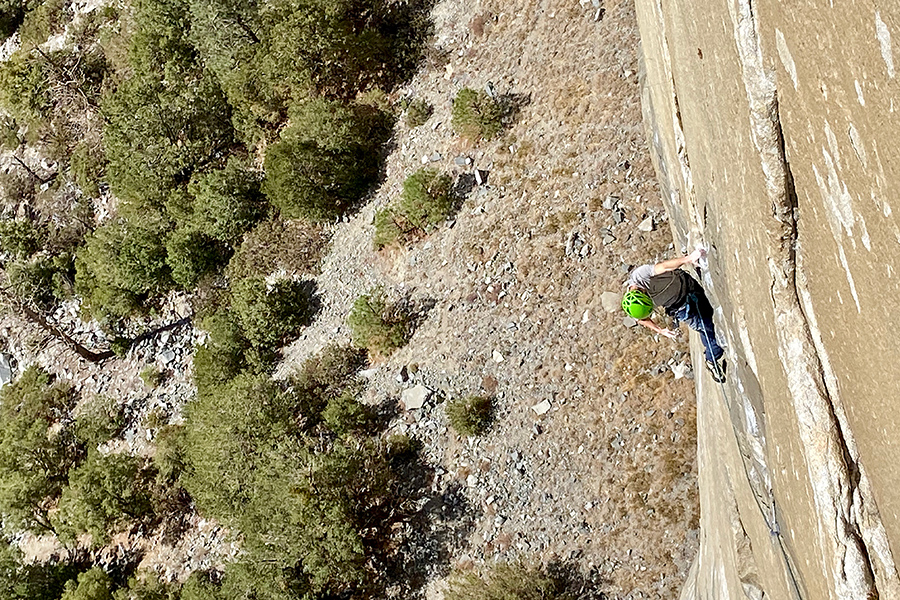 On the Black Cave, Pumpkin fell once, took down an espresso GU and lowered down. The crux is at the end of the pitch. Pumpkin gave one of the most impressive efforts I have ever seen. He gave everything and barely sent. I was blown away by his effort and gained even more respect for him. We both knew we were going to send the route at this point, this confidence boosted our psych.
Pumpkin and I have an incredible friendship that is fully supportive and void of competitiveness. I believe this helps us to perform our best around one another. It was amazing climbing with him, laughing, dancing and of course sending.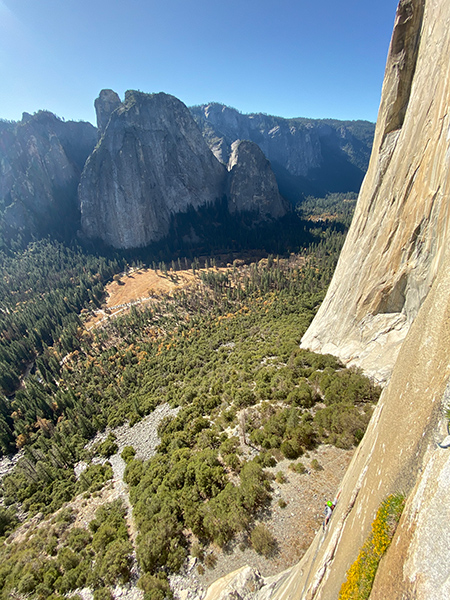 El Nino was a real challenge for the both of us mentally, physically and emotionally. These challenges made this route even more rewarding and memorable. I am grateful for having the ability to choose the experiences I want to have climbing. How lucky we are to have these opportunities.
This was the 3rd free ascent of El Nino via Pineapple Express variation 5.13
---
---