Zoe Steinberg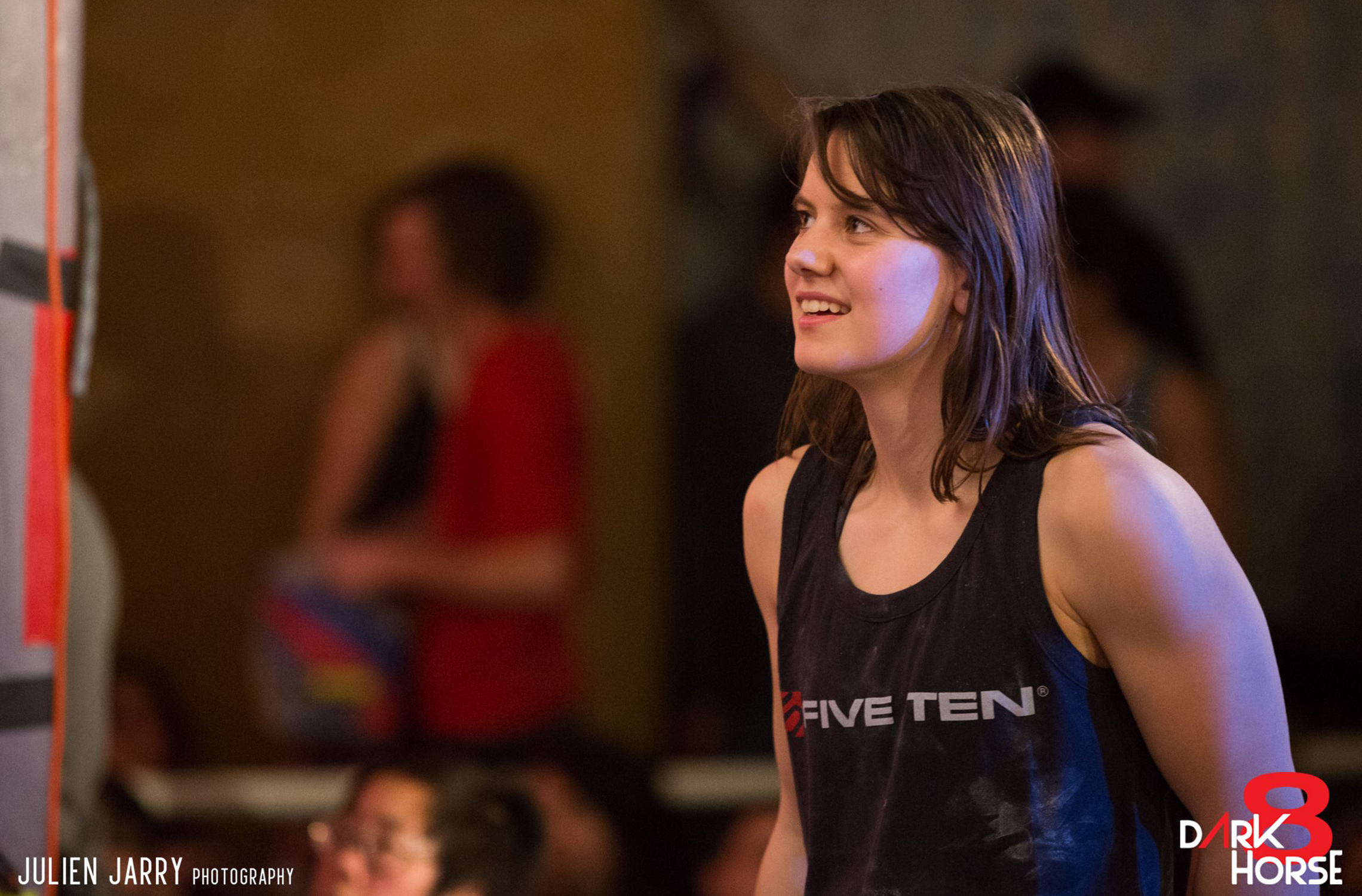 I began climbing at age 9 when a gym opened up about 3 miles from my parent's house. I'm sure my parents just assumed that it would be something to keep me out of trouble and tire me out after school- I really don't think they expected it to turn into a lifelong pursuit and passion of mine. I began competing not long after I started climbing regularly, and getting outside not long after that, first on a top rope, and then gradually moving on to bouldering and sport climbing. Most recently, I've gotten into trad climbing and deep water soloing, both of which have forced me to push myself more mentally as well as physically.
Since then, I've had the opportunity to climb in numerous national-level competitions, as well as represent the United States at several world championship and world cup events. I've also been lucky enough to get outside to climb in amazing places all over the country. I love the competitive aspect of the sport, since putting a clock on the amount of time you have to send a climb really forces you to think creatively and try hard. That being said, being able to spend time outside in beautiful places with the incredible friends I've found all over the world is something that I wouldn't trade for anything.
I am currently a student at Temple University in Philadelphia, PA, where I am studying neuroscience and psychology. My long-term goal is to go to graduate school in a couple of years, and then pursue a career in neuroscience research, and continue to climb and push myself in different disciplines of sports as much as possible the entire time. Also, fun fact about me, I eat pretty much everything put in front of me. It's my claim to fame.
---
---