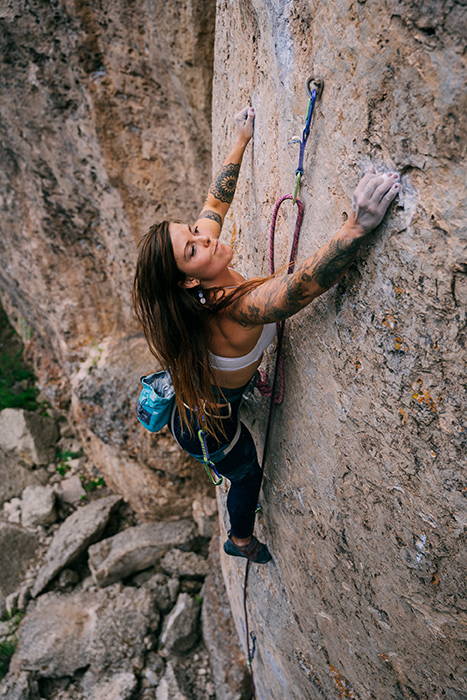 Ministry of Magic, Ten Sleep 5.13b
Photo Credit: @eric_fallecker
Rj started climbing in her university's gym in her mid 20s in Richmond VA. She got her first taste of outdoor climbing at the Obed in Tennessee and was hooked ever since.

Since then, she has moved into her SUV full time and travels with the seasons for climbing. She has a love for all things science (but mostly reptiles), art, and of course, climbing. Some of her favorite achievments in climbing include an FFA of her first 13b, Papercut. Narcissus 5.12a at the New River Gorge (a climb she previously had a devestating accident on). And her first 5.13 ever, Shut The F*** Up, in Ten Sleep canyon.

When shes not climbing, you can often find her making art or learning about reptiles, in her favorite place- The Red River Gorge.