A Day in Ouray Climbing With Paradox Sports
 
Nov 2nd 2017

With the unexpected early close of the ice park due to high temperatures and melting ice, I was apprehensive about how much I would enjoy this trip. I had had a busy week, my car was in the shop, I wasn't sure if I'd know many of the people who were going, and I wasn't looking forward to waking up early on the weekend. Clearly, I should never doubt Paradox trips. I not only thoroughly enjoyed myself but also had a much needed emotional pickup that I didn't even know I needed.
The trip started with a 6-hour drive from Golden to Ouray with several of those hours being a nap (thanks Dan Boozan for the carpool, hope I didn't snore too loudly!). We arrived around 6:30 in the evening, checked into our rooms at the Ouray Chalet, and headed over to dinner at the Ouray Brewery. The nice thing about the Ouray trip is that everything is within walking distance, even for someone like me who crutches it everywhere. At dinner we did the usual meet-and-greet and received our schedule for the weekend. This is when things started looking up. First, I received a specially adapted crampon from local Chris Folsom who volunteers at this event every year, for the last 10+ years. Last year, I had a hard time getting my foot in the ice because the side of my foot was hitting the ice instead of my toe. This is due to the fact that when hanging from the ice with my arms, I can't get my hips away from the ice to get a clean solid kick in. The adapted crampon would allow me to kick at an angle. I started to get excited about ice climbing. The night ended after meeting some new people, reconnecting with some familiar faces, and being fitted for all the equipment needed for the next day.
The next day started with breakfast at Mouse's Chocolates & Coffee where they served delicious quiche and fresh fruit. Since we were split into two groups for climbing, it was a nice relaxing start to the day. By 11am, I was gearing up for climbing and by 11:30 grabbed delicious burritos for lunch (yes, I keep using the word delicious, but seriously, you never go hungry on Paradox trips). Because the ice park was closed, we were climbing on Camp Bird Road in Box Canyon. It was about a 20-minute drive to get to where the road was closed and then we put our crampons on for the hike up. Now the hike, the hike was intense! Although it was a wide graded road, it was definitely uphill. By the first switchback, one of the volunteers took my backpack, by the second switchback, I was unzipping layers. But an awesome local volunteer, Frank Robertson, gave me the grand tour every time we stopped for me to break (which was honestly about every 20 steps). I learned about avalanches – signs an avalanche had occurred, signs that an avalanche was imminent. Frank pointed out different climbs, told me about the rock, and explained a little about mixed climbing and dry tooling. We were headed for some mixed climbing routes as there wasn't a lot of ice with all the warm weather in the previous month.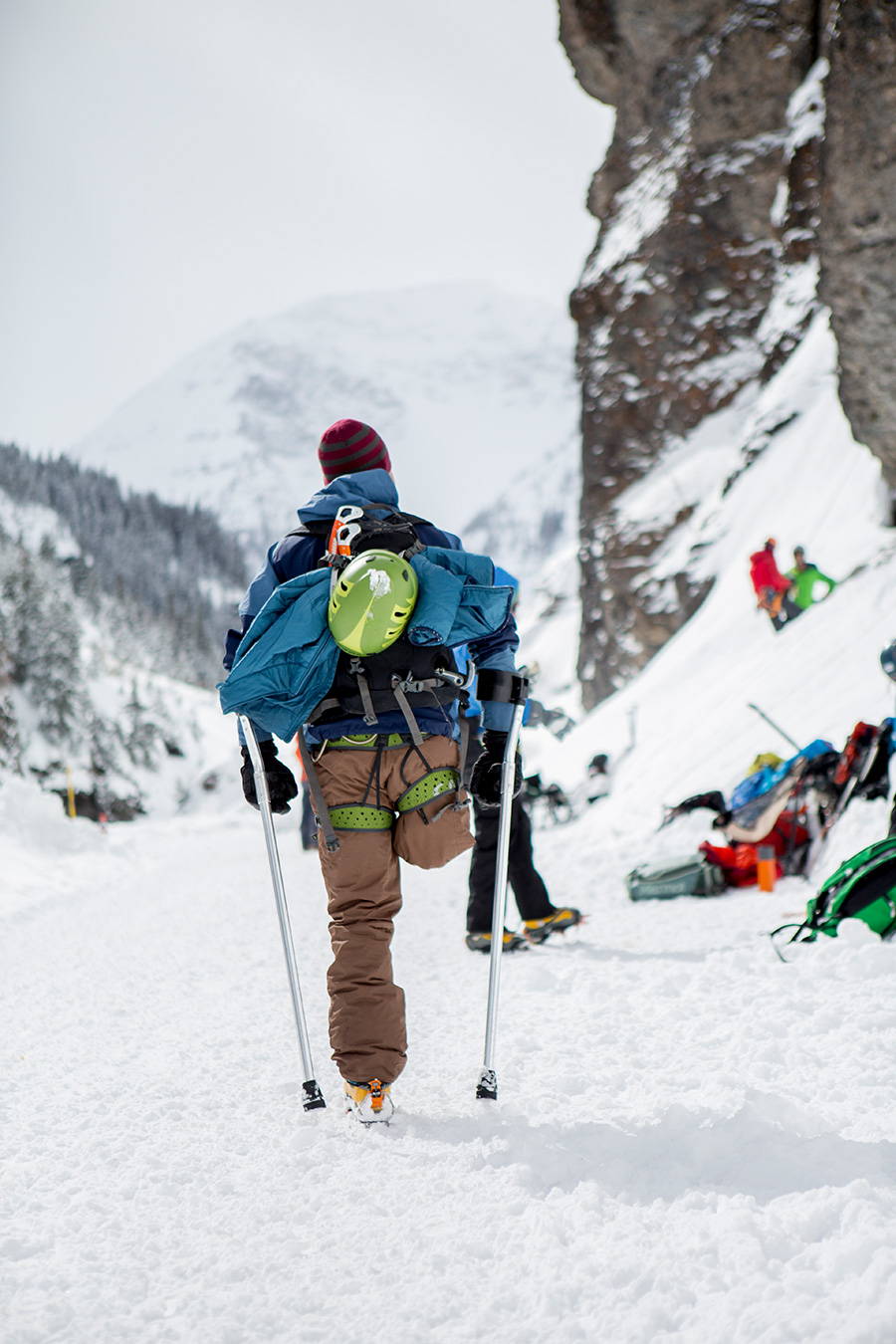 I kicked off the day with my first mixed route ever – mostly rock with about a solid foot wide crack with ice in it. I was tempted to take my mittens off and climb with my hands, but it was much too cold for that. Placing my pick on the rock was more difficult than in ice because it wobbles. It was easier once I dropped my pick as I was only using one anyway and because of the adapted crampon, I was having a much easier time placing my foot. After a short break, I walked to check out some of the other routes the crew had put up and that is when I heard they put a top-rope on Skylight. Skylight was pretty fun. It was a traditional all ice route and I was really able to utilize the adapted crampon. At the end of the day, the awesome Paradox crew along with the locals, managed to hook me up with a four-wheeler ride back to the base where the vehicles were.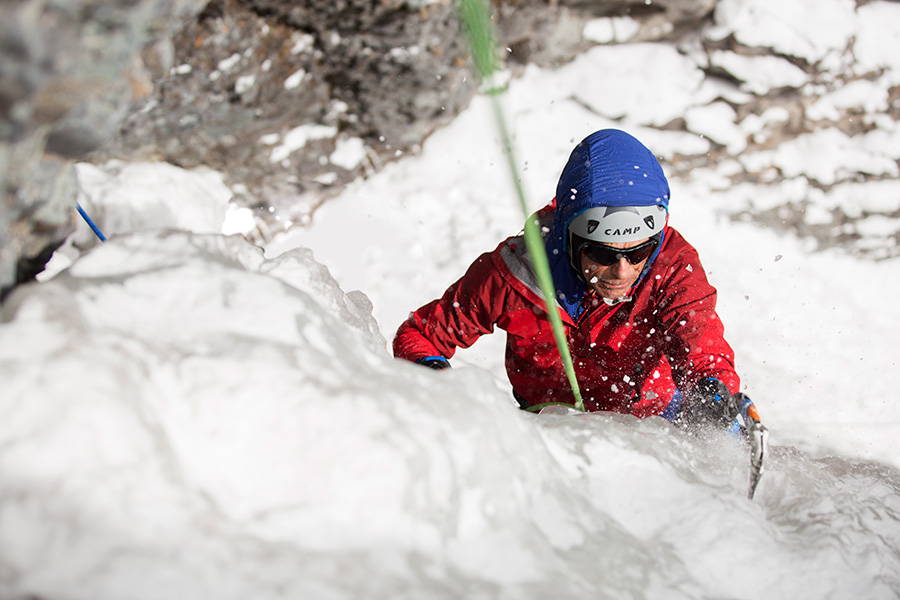 Mixed Climbing at Camp Bird Road
After climbing on Saturday, we head back to get ready for the annual Got Stump? party – a 10+ year tradition that started with auctioning off a sweaty t-shirt. Paradox Ambassador Chad Jukes made some amazing local pizzas and when the town locals arrived, the Got Stump? Party began. The MC, Bee Morin, my roommate and a 3-time Paradox participant kicked it off. Chad gave a presentation on his successful attempt of Mt. Everest in May 2016, becoming one of the first combat wounded amputees to reach the top of the world! Malcom Daly, one of the co-founders of Paradox Sports, gave the history of the Got Stump? party and award, then Adam Payne, last year's winner Got Stump? award recipient, handed the award to Jeff Bryan, a long time participant, volunteer and adaptive advocate (and he's also the guy who donated his old pair of crampons so that my adapted crampon could be made!). Jeff is an active firefighter amputee out of Cortez who is also heavily involved in the 50 Legs project. Lastly was the infamous Paradox raffle. Paradox raffles are always a good investment; 1) you know your money is going to a good cause and 2) you might win something awesome like jackets, ropes, or packs. Dan Chehayl, Director of Operations at the Ouray Ice Park and a volunteer for Paradox, won several things and gave them all away – including giving me an Outdoor Research down jacket! The night continued with an after party a little further down the street where much comradery was had – this is what Paradox trips are all about.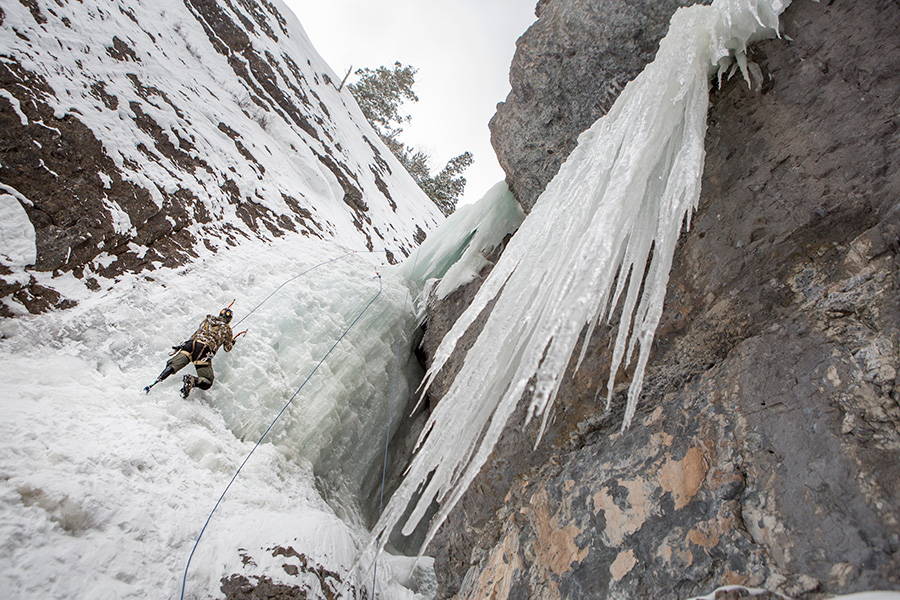 The next morning the majority of the group went fly fishing but I opted for a nice relaxing morning. Breakfast was again at Mouse's and before leaving, I made sure to buy some of their house "Scrap Cookies". Scrap cookies are the best thing ever – all the chocolatey, caramel goodness of leftover truffles that they make in-house. At noon we headed over to the Wiesbaden Hot Springs, which felt wonderful after hiking and climbing the previous day. The place was pretty amazing with an underground vapor cave and a private outdoor pool called the Lorelei that was fed by a waterfall from the Weisbaden's natural hot springs sources.
It was great talking to other amputees, making new friends, and rekindling old friendships. Oh and the climbing was fun too! Afterall, these trips are always about more than just climbing.
Learn more about Paradox Sports: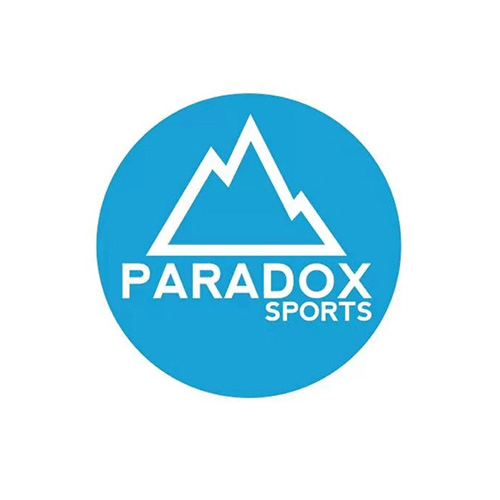 Paradox Sports
Paradox Sports improves people's lives by creative physical adaptive sport communities built to inspire.
Learn More