Few Things Stop Olivia Hsu. Including Pregnancy.
jeimi.woffinden@zaneray.com BigCommerce
Nov 17th 2023

Olivia Hsu, climbing 22 weeks pregnant, Cannibal Crag, Las Vegas, NV, Aero 9.2 mm.
Photo: Botsy Phillips
An elite-level climber, Olivia Hsu compares herself to her favorite Sterling rope: the Nano IX. "It's light and strong and tough as nails," she told us recently. And with a baby on the way this year and no sign of stopping, Olivia's breaking down climbing barriers for mothers-to-be and tying in all she can now. "I love it because anytime I go these days I'm family craggin!"
Olivia's also found yoga to be the perfect compliment to climbing, allowing her to cultivate focus and flexibility on both the mental and physical levels. She says two decades of studying Ashtanga has allowed her to find the "delicate balance between practice and training" and to understand the myriad ways in which yoga complements doing what you love ... like climbing.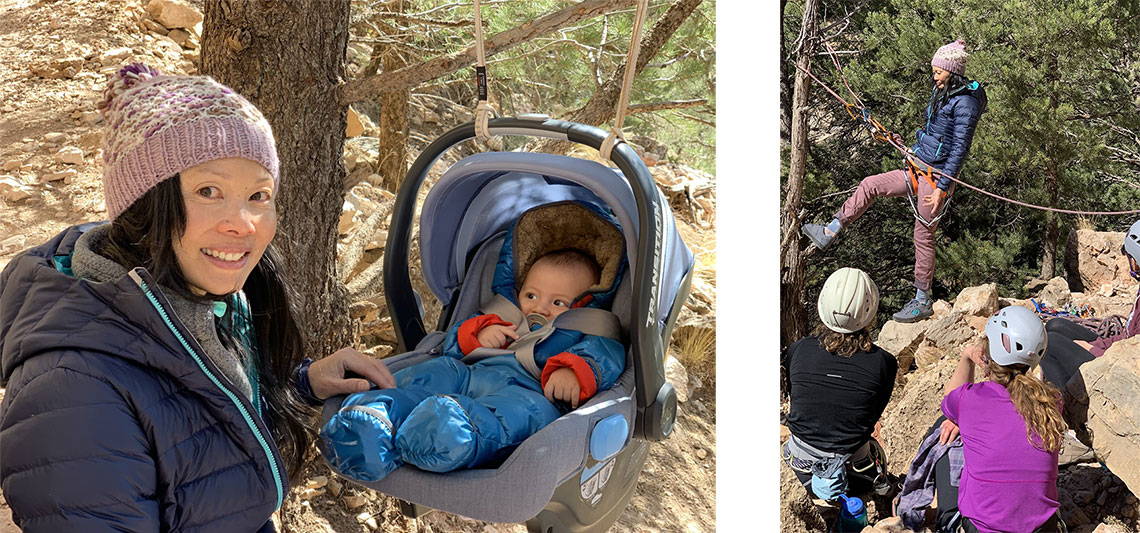 Olivia gave birth to her son Walker, and went on to teach at the American Alpine Club's Craggin Classic event at Shelf Road this fall. She lead an Intro to Sport Climbing clinic for women only. The class focused on developing a solid foundation of movement technique as well as the skills necessary to sport climb outdoors including lead climbing, clipping efficiency, and placing and cleaning anchors.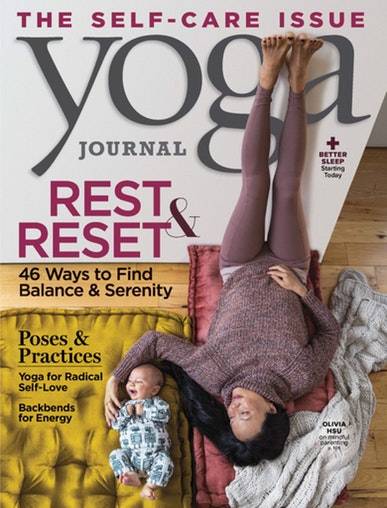 Olivia was also featured on the latest issue of Yoga Journal with her son that just hit newsstands and features an article on mindful parenting.
"This LOVE❤is something FIERCE. Thanks for the image Rachel Kennedy @om.sweet.home And having me model for YJ magazine @yogajournal . My first photo shoot with them was almost 10 years ago. I managed to land on the cover then and over the years have worked on various asana based articles with them. This last shoot included my newly born son. Less about asana more about life. There is something sweet about growing old and having a magazine appreciate life's changes."
Olivia is on instagram, follow her at @olicow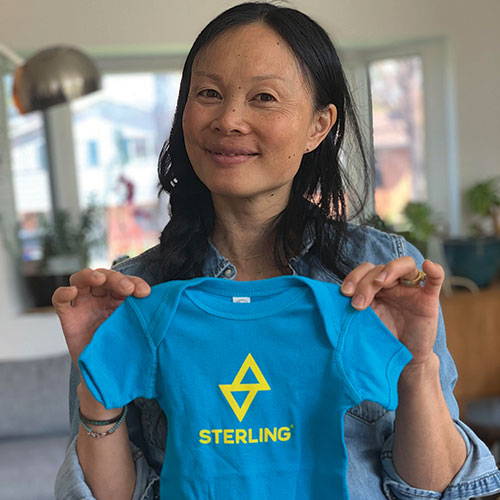 Olivia Hsu
Olivia started climbing at school in Australia and was instantly hooked after getting to the top of a 5.10 on her first try. Half the guys in her class couldn't do it and she hasn't stopped since.
Learn More