Gear Review for the Sprint Gym Lead Rope
Abigail Humber
Mar 8th 2021

I absolutely love the Sprint, and it has become my go-to training rope. I've never climbed with a rope this thick before, and I was pleasantly surprised by how easy it was to clip. The weight of the rope almost made it easier. It's also a great rope for taking repeated falls while working out hard cruxes and even onsighting. I've used the rope when onsighting comp routes, and the rope did a great job maneuvering around all the volumes. I'm also very excited to have a shorter rope to use in training, because flaking a 60m or 70m rope can be an unnecessary waste of time in the gym.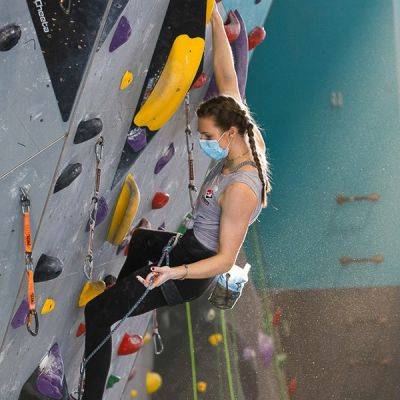 Abigail Humber
Photo credits: Jack Reed
Additionally, I barely noticed a difference from my last rope while belaying with my GriGri. The Sprint flowed very nicely even though it was a thicker rope. It turned out to be one of the smoothest ropes I've ever used! It's nice to know the rope is designed to withstand the wear and tear that comes with training, something not true of all ropes. You can almost feel how strong it is when you fall on it. Also, although the appearance of a rope has never been a priority for me, it is definitely an added bonus that I constantly receive complements on how beautiful this rope is! Overall, it is the perfect rope for the gym.
Abigail Humber is a 16-year-old rock climber from northern Virginia. Since she fell in love with climbing 8 years ago, she has competed in many national competitions as well as internationally on Team USA. In addition to fighting hard on the competition scene, she loves spending time outdoors and has climbed up to 5.13b/c on sport and bouldered V10.
When she's not climbing, she loves coaching the next generation at her local gym.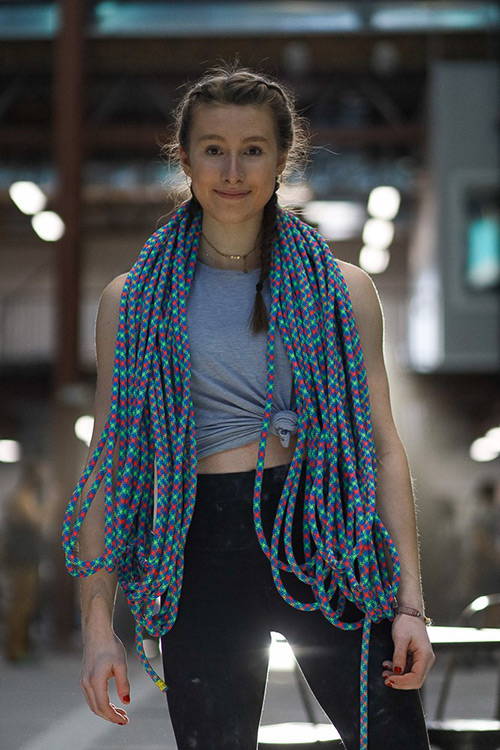 Abigail Humber
Photo credits: Jack Reed