Guide Review: The NanoIX Gets Put to the Test
Max Lurie, AMGA Guide for CMS
Nov 3rd 2017

As an AMGA-Certified Rock Guide I demand a lot from my ropes. I need my ropes to be durable, versatile, lightweight and reliable. Working as a full-time guide for Colorado Mountain School, I operate in many different environments and terrain types. From multi-pitch rock, alpine and ice climbing, I need my ropes to do it all and do it well. The Sterling Fusion Nano IX is by far my go to rope for both work and play in the mountains.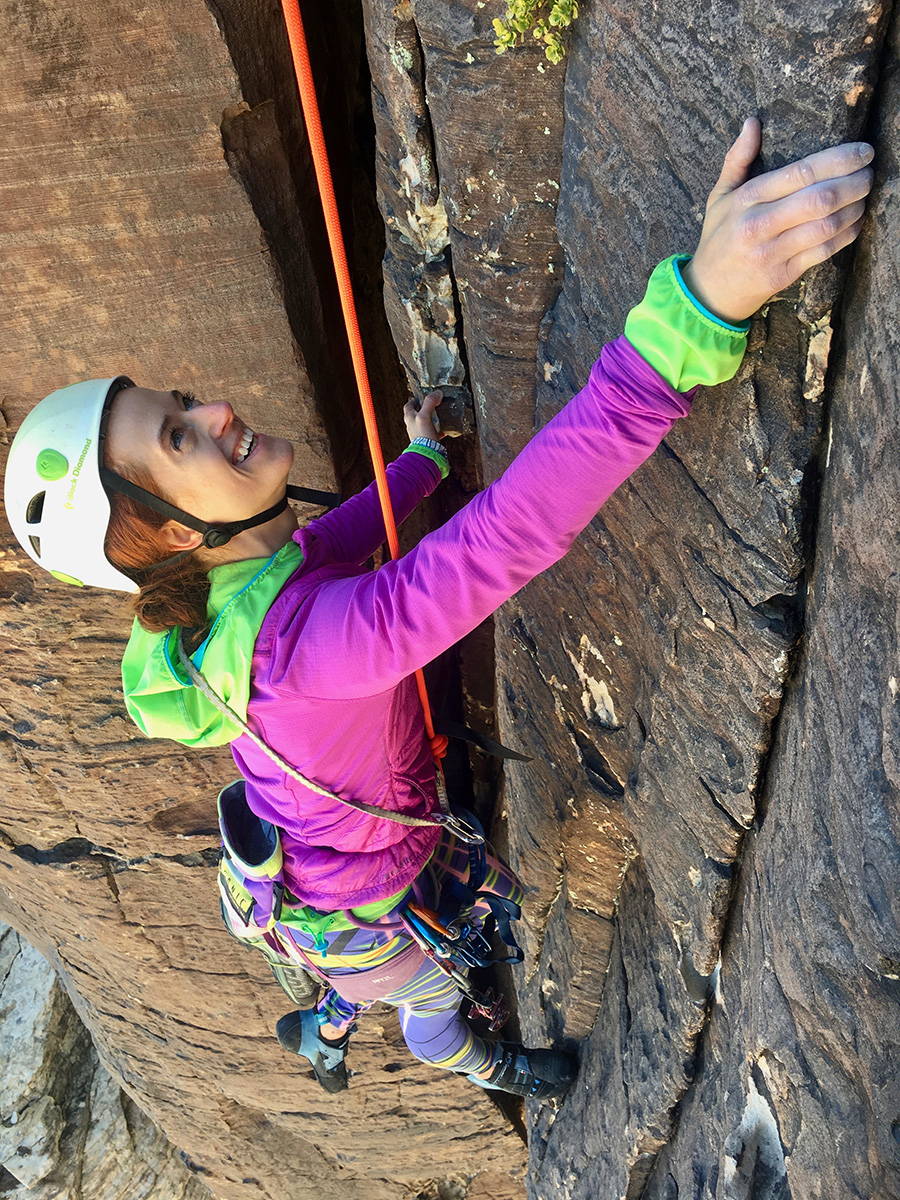 It is rated as a single, half and twin rope; this means I can use it in any rope configuration I need to mitigate hazardous terrain as that terrain changes. I can protect myself in half rope configuration when climbing a wandering pitch that would otherwise create too much rope drag, while still belaying my guests on a single strand. Many alpine rock routes I climb have technical approaches and descents that require short roping technique to adequately protect the team from a catastrophic fall. Often times the rope being our only connection to the mountain. When wearing coils of rope the Fusion Nano IX's thin 9.0 mm diameter is very pleasantly noticeable. Even with 60 meters of rope, the coils fit nicely on my shoulder and doesn't inhibit my movement through complex terrain.
With a skinny rope, I am usually very conscientious of running it over an edge for fear of damaging it. The Nano IXs tight weave inspires confidence when climbing over sharp or broken terrain. The exceptional durability gives me the confidence to use it in conjunction with a terrain belay, when I am just using the friction of the rope across the rock to provide security. For example, wrapping it around a rock horn or using a hip belay, it pulls smoothly while providing enough friction for an adequate belay.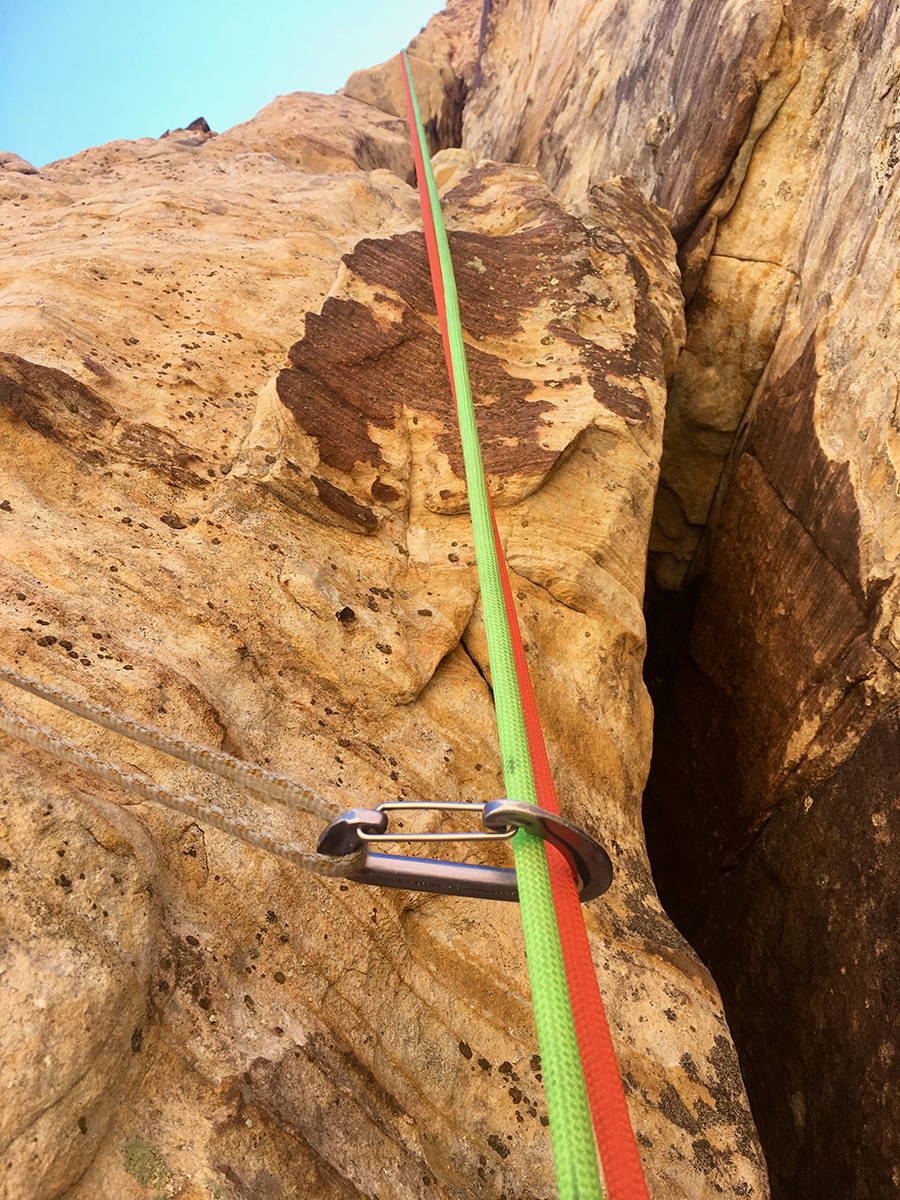 More often than not, I climb as a party of three; bringing two guests up multi-pitch rock routes at the crag and in the alpine. This is often the most physically demanding part of my day. In order to climb as a party of three I need to drag two ropes up behind me to belay both climbers from above. The skinny diameter, tight weave and light weight make the Fusion Nano IX ideal for this application, as well. They are light enough for me to climb with two ropes, yet supple enough to provide a great belay on challenging technical routes. Two characteristics that are hard to achieve in the same rope. As a rock guide, on any busy week in the summer, I can pull thousands of feet of rope through my belay device. For my own health and longevity I need a rope that pulls smoothly and handles exceptionally and the Fusion Nano IX fits the bill.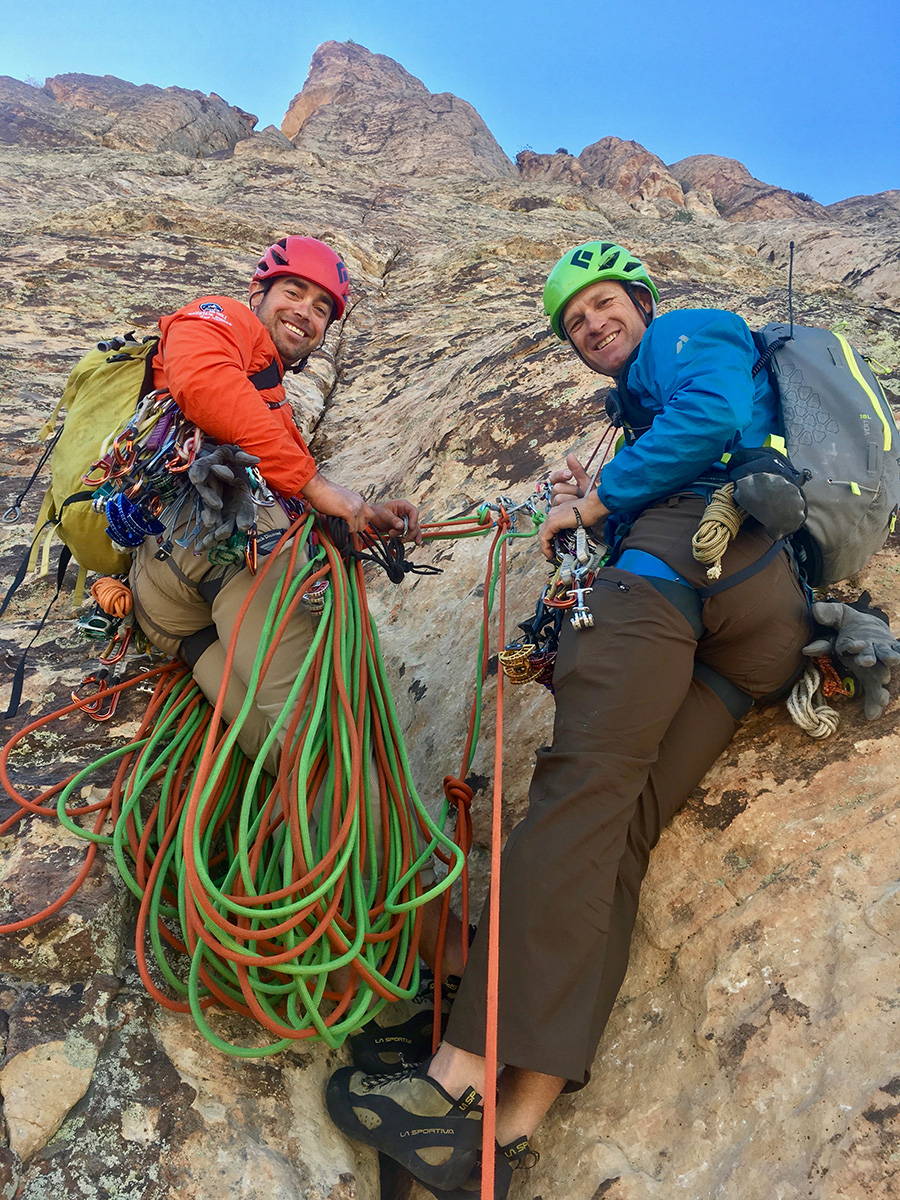 After a long climb the descent can sometimes involve many long exposed rappels. This is often when you are acutely aware of the rope, because the system is fully weighted. Skinny ropes such as the Fusion Nano IX can sometimes feel even skinnier and less confidence inspiring once body weight has pulled them taut. However, the Fusion Nano IX doesn't skimp here either, it is supple and handles excellently under load. Even when rappelling over roofs and sharp unavoidable features. I feel safe because I know the testing and engineering that went into creating the sheath.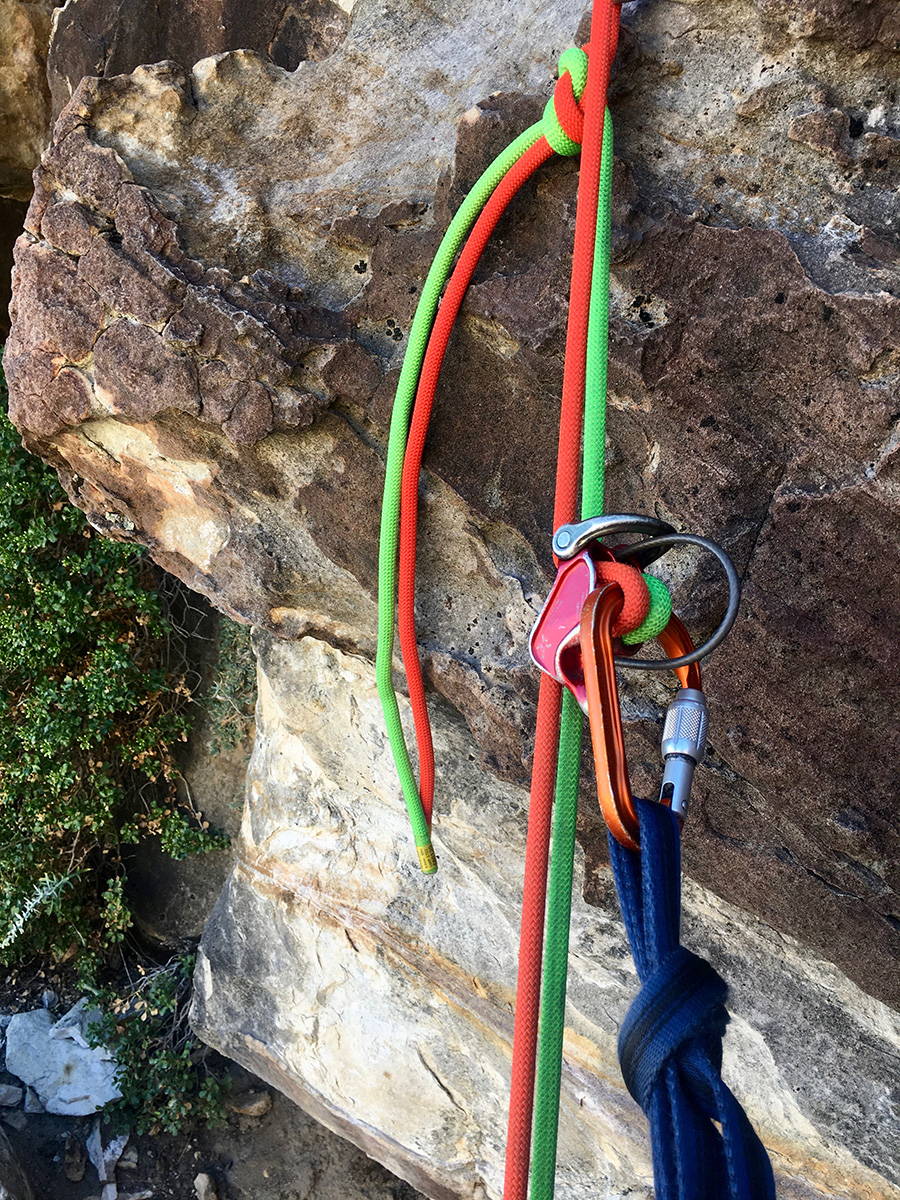 Although we try to avoid it, the occasional afternoon thundershower can sneak up on us. The new DryXP treatment offers excellent water repellency. Even in the rain, the Fusion Nano IX doesn't absorb water nearly as fast as competitors' ropes. While ice climbing in the winter they stay flexible and dry when climbing frozen water in the strong Colorado sun.
Bottom line, the Sterling Fusion Nano IX excels where others fall short. It is a versatile rope designed for use in all rope configurations. I choose it for guiding in the mountains and for my personal climbing because it has the best combination of attributes of any rope in its class. In all disciplines of climbing, the Fusion Nano IX is a high-end, performance-oriented rope.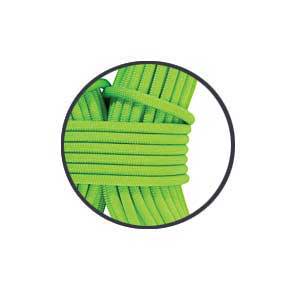 Fusion Nano IX 9.0 mm
Certified as a single, half, and twin rope the Nano IX is lean, mean and versatile: perfect for sport routes, ice, or mixed conditions.
Learn more