Introducing the FCX
Words: Erin Weimer, Sterling PR
Nov 6th 2016
Self-rescue device puts control in your hands
Our most advanced self-rescue device puts control in your hands — with superior descent modulation and over-pull protection. Click-to-neutral capability makes quick work of horizontal movement.
Spring-loaded handle stays out of the way until you need it. Elevated side rails eliminate glove and sill interference. At 7.8 ounces of precision-machined aluminum, the FCX gets you out of trouble and home safely.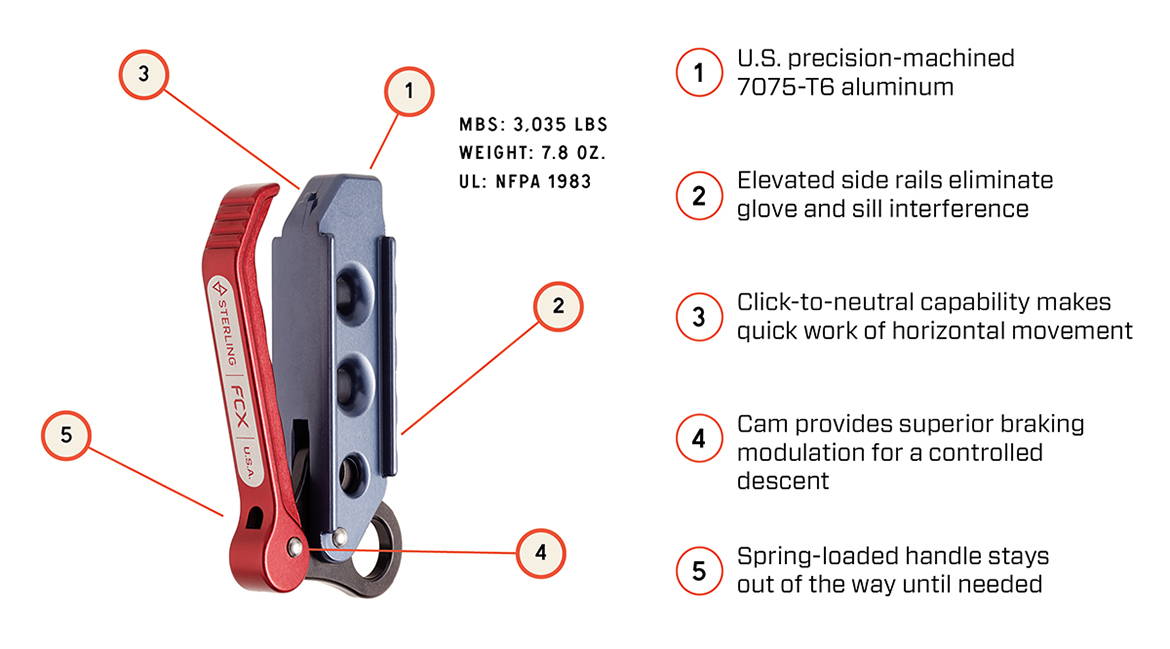 Certified to NFPA 1983. Available individually, in over 36 kit configurations and in seven different UL-Certified Fire Escape Systems. The FCX is now available as individually or as part of our complete escape system options.