Made in USA: Patriotic and Pragmatic
Words: Carolyn Brodsky, President and Founder of Sterling
Sep 18th 2015

Sterling Products
Made in the USA
At Sterling, we're proud to design and produce all of our rope products under one roof in Biddeford, ME. We're equally proud of the network of US-based vendors and suppliers that we work with on products such as our hardware and accessories.
For years, I've been banging my fists on conference room tables, taking my elected officials to task, engaging with my colleagues in the outdoor and life safety industries and generally talking to anyone who will listen about Made in USA issues. It's safe to say we're believers, activists, and evangelists for the Made in USA cause. It's been one of the guiding principles of Sterling's business operations and a major motivating factor in my life, personally.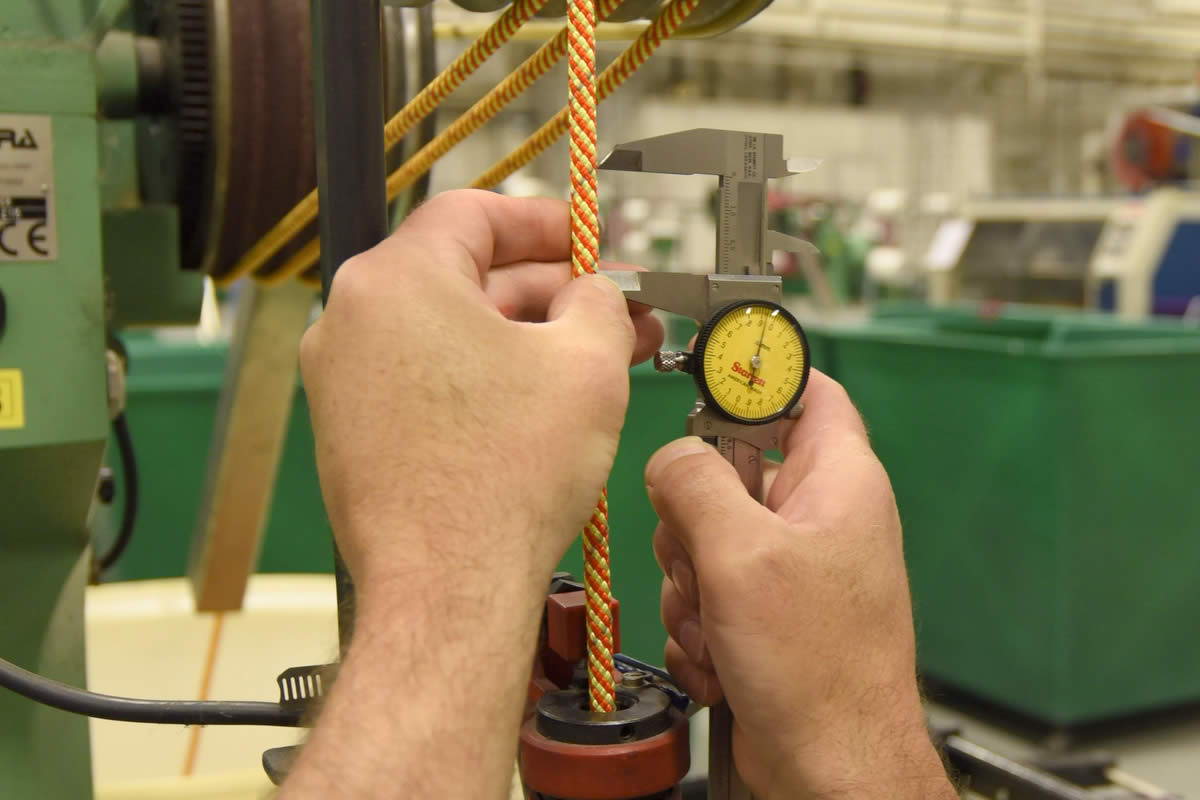 We made this commitment right from our first day in business 22 years ago and we've made every effort since then—despite some very serious pressure—to keep all our processes in-house and, as much as possible, work with US-based partners and vendors. It's been tough at times, but it's absolutely been the right decision and not just one that makes us feel better or gives us good talking points.
Investing in stateside production goes beyond patriotism; it just makes good sense.
We are unapologetically patriotic. The flag means something to us: It's a symbol of our home and the history of American craftsmanship and ingenuity. When we put the flag and the Made in USA stamp on our products, it's a mark of intense pride in our work and our country. If you're a company whose identity is synonymous with the quality of your products, as Sterling is, then I can't conceive of doing anything other than committing to US-based production.
Our engineering staff works just feet away from the workers who fabricate products. Our sales and marketing teams work just down the hall from them and can share users' real-world feedback on products, which in turn informs product development and production. We can innovate, react to feedback and generate new, better products faster and with greater accuracy because our operations are consolidated here in the US. We're a hands-on bunch, and moving any component of this process out of our building, let alone overseas, would kill the way we operate and would, at the end of the day, make our level of product and service suffer. It's a non-starter.
"Peoples' lives and livelihoods depend on our products. By designing and producing here, under one roof, we can assure a better outcome, more consistency and higher quality."
Our pledge is simple: We have committed to ourselves and to those who use and rely on our products that we'll never compromise quality; we'll never stop innovating real-world solutions, and we'll deliver the most reliable equipment possible. This pledge necessitates a similar commitment to US-based production. Without one, you cannot have the other.
So, when you see the Made in USA stamp and the US flag stamped on our product or listed here on this website, know that it's more than a passing, trendy statement. It's a representation of how our entire business is structured and of the intense pride we have in our product, in our work and our country.