Nano IX: The Ideal Rope for Ice Climbing in Iceland
Kitty Calhoun, Chicks Climbing and Skiing
Mar 27th 2017

Paola on the first pitch of an unknown
Unnamed route in the W. Fjords
Iceland is a magical land, shaped by fire and ice, with 80% of it considered "wild"; most of the interior is uninhabitable. This winter, three Chicks guides and five participants ventured to an isolated village, seeking frozen waterfalls to climb in the West Fjords. Our rope of choice? The Sterling Nano IX.
Out of all the ropes on the market, we chose the Nano IX because it best met the demands of this particular trip. The approaches involved extensive trail-breaking, so we needed the lightest single rope we could find. At 52g/m, the Nano IX was the clear winner.
Paola on an unknown
Unnamed route in the W. Fjords
To save time, the guide belayed two participants at once where possible, so we wanted a rope that handled easily. The Nano IX is a skinny rope with a tighter weave than normal, so it glided easily through our belay devices.
"The thing that stands out about ice climbing in Iceland is the unknown every day. It helps reinforce the need to let go and just go with it"
-Dawn Faller, Chicks Climbing Participant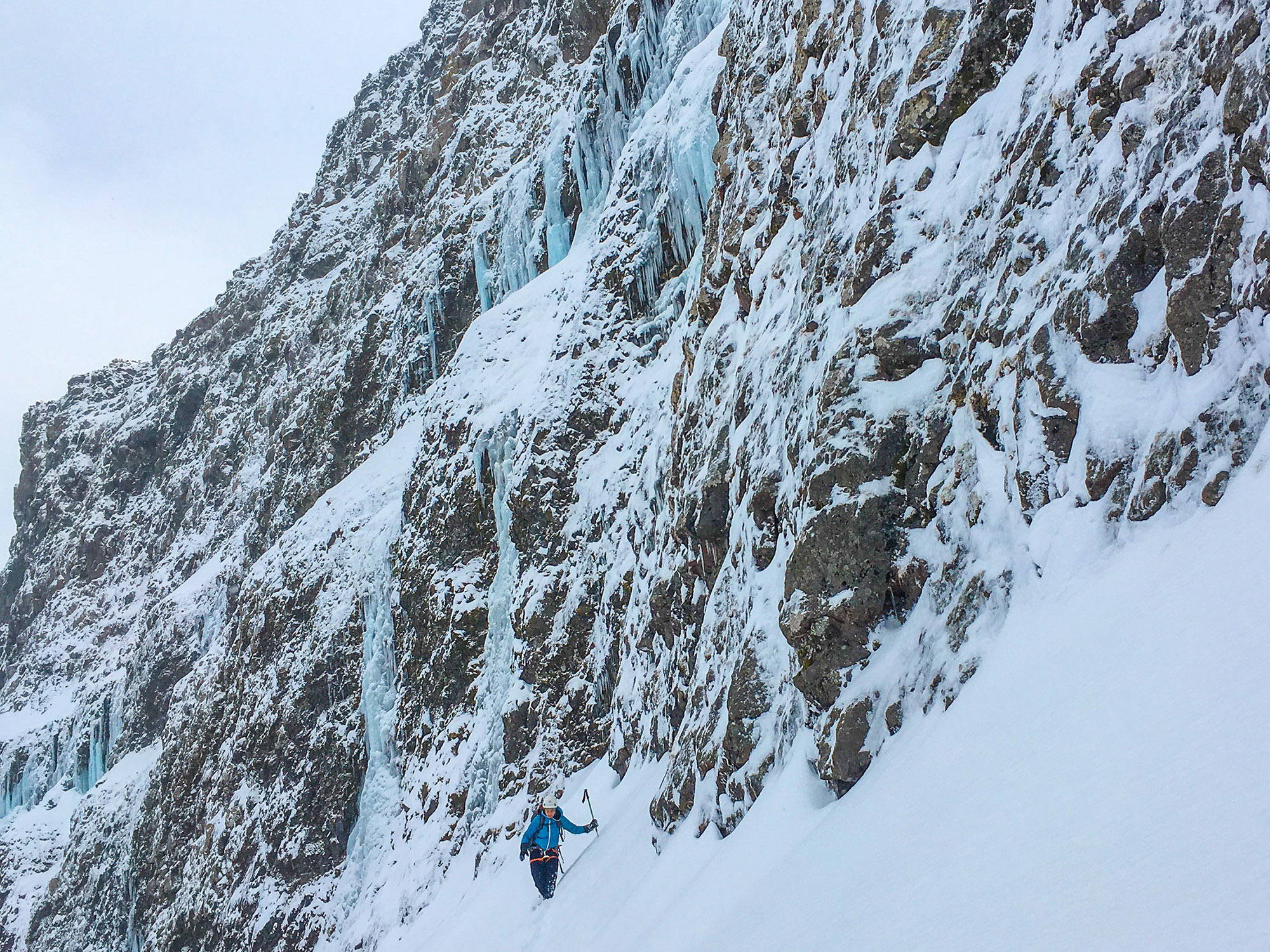 Paola descending from a successful day out in the W. Fjords
We were climbing multi-pitch routes in often wet, cold, and windy conditions. The daylight hours were short and there was little margin for error. To make the rappels easier, we chose dry-treated, bi-color, 70 meter ropes. Through it all, our Nano IX ropes performed flawlessly.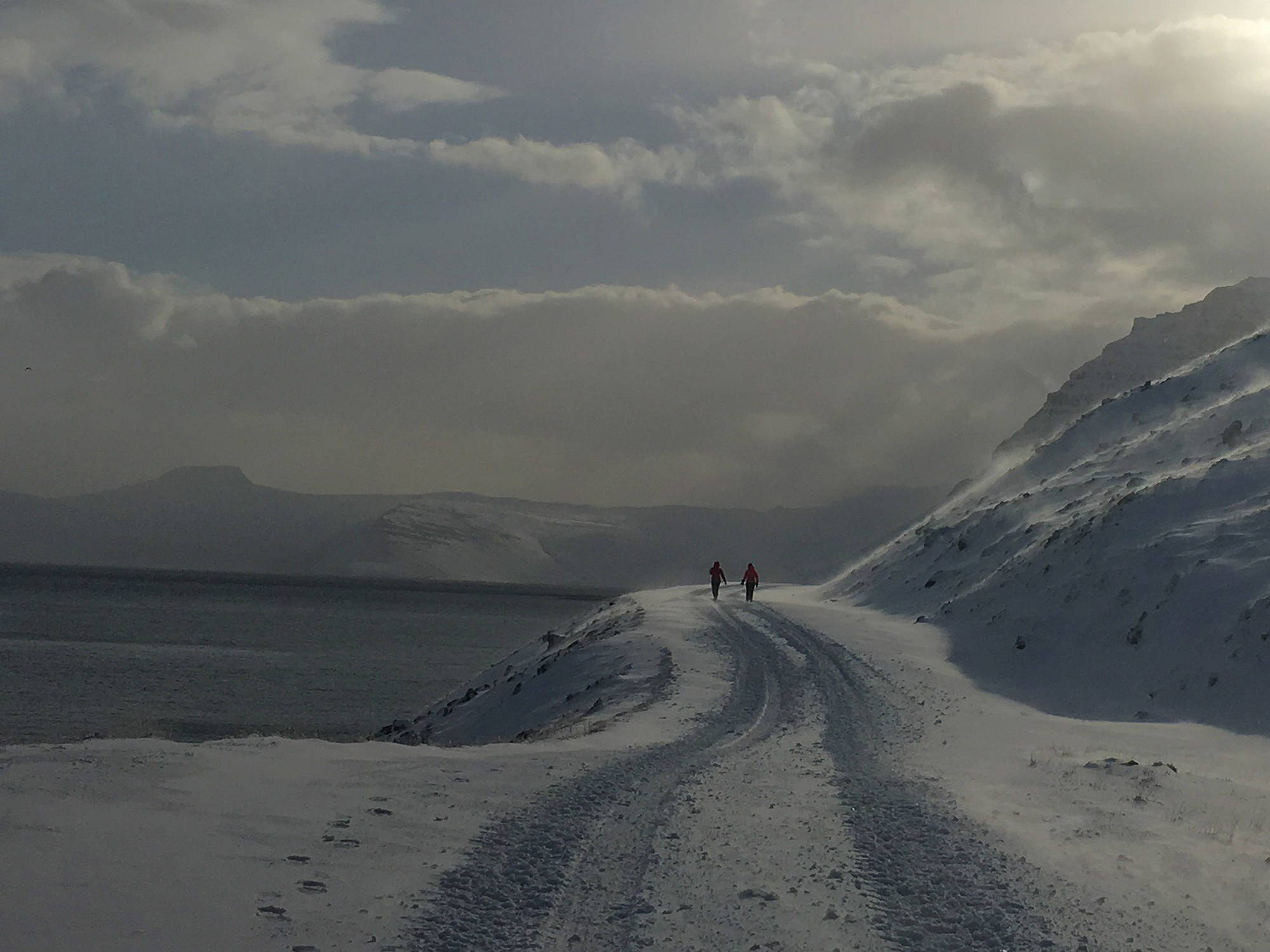 An afternoon stroll along the fjord.
Chicks trust the Nano IX because it's light and fast but tough for its diameter. Learn more about the Fusion Nano IX.
Chicks Climbing and Skiing is dedicated to educating and empowering women through mtn sports, developing community, and fostering environmental stewardship. Their all-women's ice climbing programs were the first in the country and they've now expanded to offering rock, alpine and skiing events. Sterling Rope is their Official Rope Sponsor. To learn more about Chicks visit their website at http://www.chickswithpicks.net