Piz Spends a Day with the Wideboyz
Rob Pizem, Sterling Athlete
Oct 12th 2017

Sterling Athlete Rob Pizem
A few weekends ago I made time to meet up with my friends Pete Whittaker and Tom Randall. They were on their now semi annual trip into Canyonlands National Park to work on new roof crack climbs and their mega project. Years ago, I had made the roof cracks of the White Rim my passion and also established many first ascents. Today, Pete and Tom are moving forward with passion and zeal to establish the most difficult roof crack climbs in the world.
Since I had not been on any roof cracks in a while it was quite the shock to my system getting horizontal for 100 ft with them. I began my day by bouncing down the rocky terrain with my buddy Matt in his Toyota pick up. After 2 hours of slow progress we arrived at their new zone. I immediately sent a loud echo across the desolate canyons and waited for a reply as I new that they would be underground and out of site. I heard a grumbling and out they poked their sandy English heads.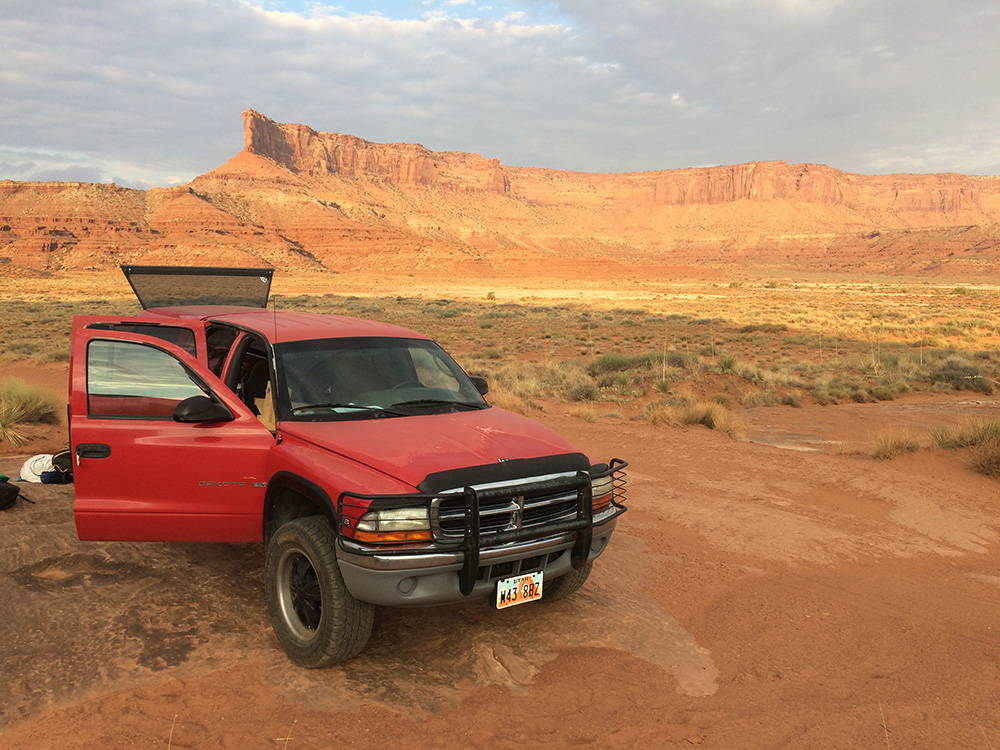 They were excited for the visitors, as you become a hermit while roof crack climbing since it is not the social scene of Indian Creek. Hugs and introductions were made, they showed off their new lines and we were tied in before we knew it.
What I enjoyed the most about climbing and talking with Pete and Tom was their optimism, focus and drive. Each day is a work day seeking the accurate execution of movements, body positions and grips. They have fun by joking, scheming and climbing the wildest lines that may or may not be possible.
In the end, I got my butt handed to me on a "easy" mid 5.13 and realized that I would be back down there with them if I made more time. Then reality sent in and I remembered that I can't climb everything all the time but I can have fun trying when I do!