Product Feature: Scion Arbor Climbing Line
Words: Erin Weimer, Sterling PR
Sep 9th 2015

Introducing our latest breakthrough product for the arbor market: the Scion Climbing Line. The 11.5 mm Scion is a high-strength, low-elongation climbing line ideal for Doubled Rope Technique (DdRT) and Single Rope Technique (SRS). The Scion is certified and meets CE EN 1891 Type A and ANSI Z133 requirements.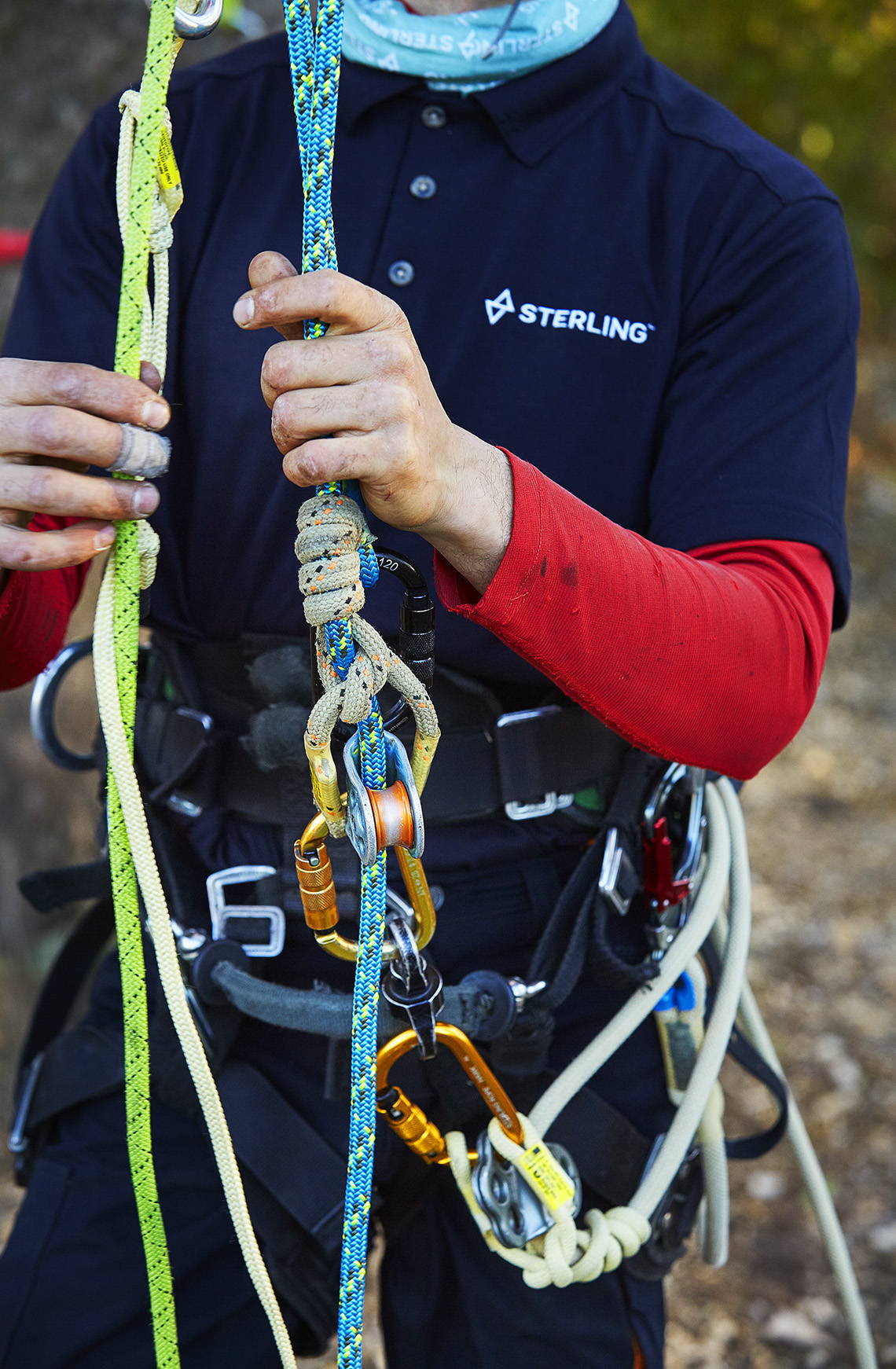 Based on the supple construction of the popular Tendril Climbing Line, the Scion has a polyester sheath and double-braided nylon construction that provides decreased elongation at working loads and the ability to absorb impact forces in a dynamic event/fall. The Scion runs smoothly through gear and resists flattening or glazing with heavy use. This line works well as a positioning or access line and is hand-spliceable.
"We built the Scion to be the best performing arbor access line out there," says Sam Morton, Sterling's Sales Director. "The Scion's superior strength, balanced handling, and tight sheath let it integrate seamlessly with friction hitches and mechanical devices. Arborists now have an extremely durable, fully-certified, go-to climbing line."
The Scion comes in blue, green or orange and is offered in 120, 150, 200 and 600-foot lengths with an option for sewn terminations in 125, 150 and 200-foot lengths.
Buy Now