Use of a Keeper on the Chain Reactor is Not Recommended
Sterling Technical Advisor, Jim Ewing
Jun 5th 2017

Many brands and styles of quickdraws (from the rock climbing world) on the market today come with rubber or elastic doodads (keepers) that keep the carabiners oriented properly. People have sometimes taken these doodads off the quickdraws for use elsewhere to maintain carabiner postion and orientation. Sterling recommends not using them on the Chain Reactor or other types of 'open' slings specifically for carabiner retention. It can be difficult during a quick visual inspection to tell if it is clipped correctly or not, increasing the danger of loading it wrong. The risk of the carabiner inadvertently getting clipped to the sling in such a way as to put the entire load on just the keeper and not the sling is too great. If the load of a falling climber comes onto a keeper when clipped in this inadvertent manner, the keeper will break and the carabiner will be released from the sling. The result can be an unexpected long fall, which can cause injury or even death.
Here are different ways people can potentially clip to the keeper.
Reminder, Sterling does not recommend ANY of these options: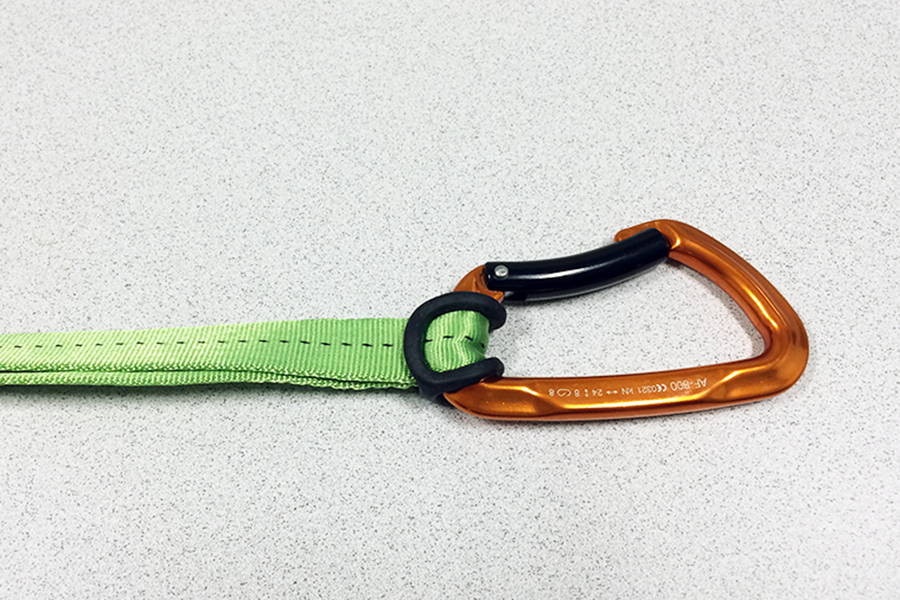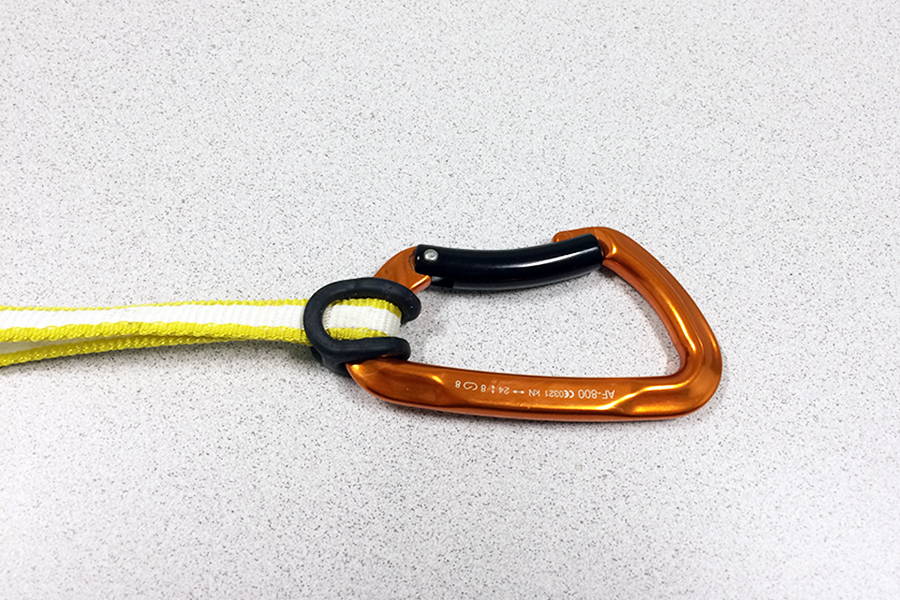 2. Clipped through the middle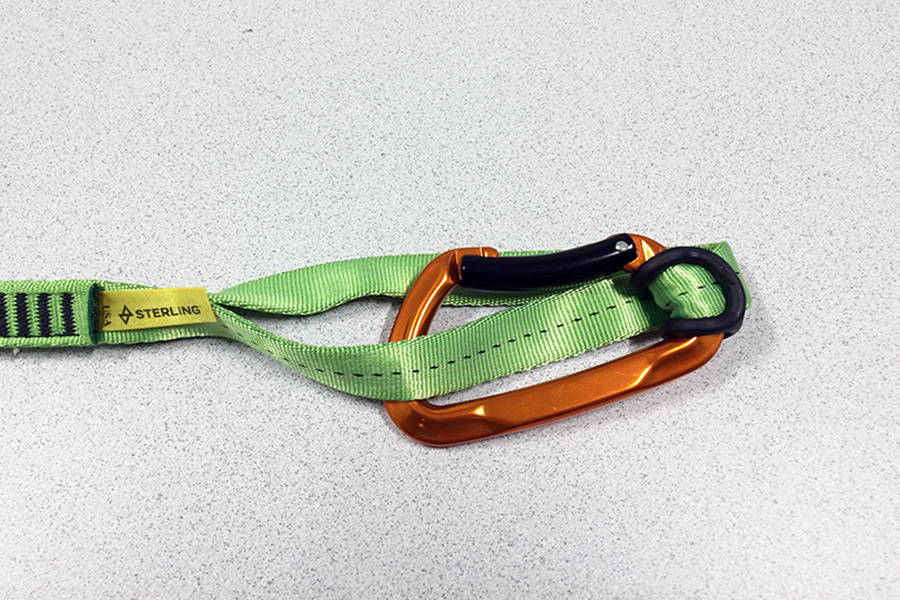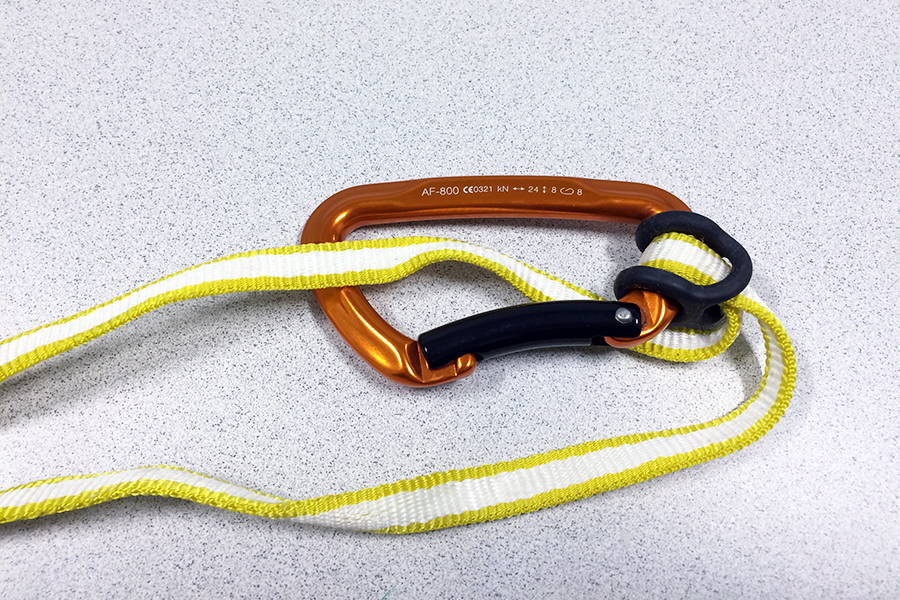 3. Loadbearing on the keeper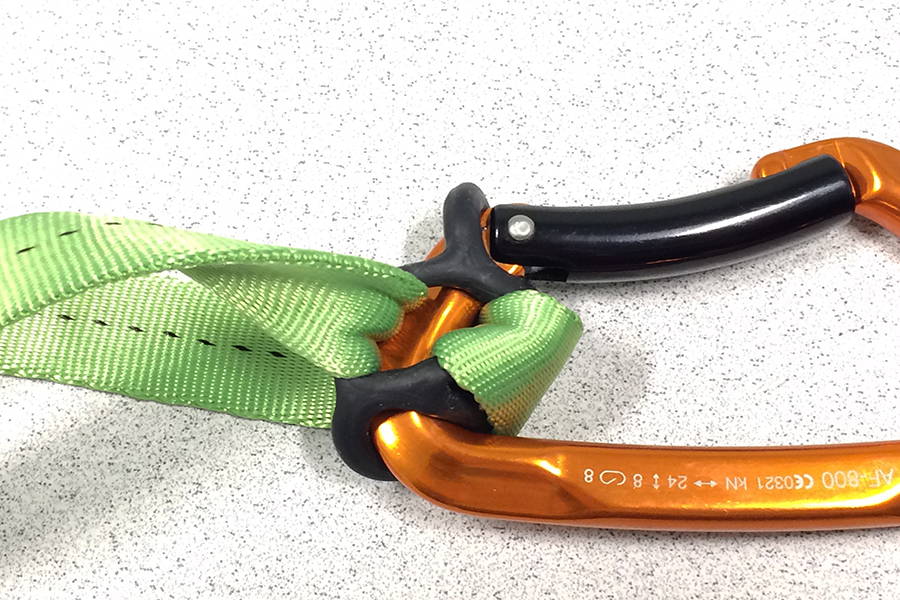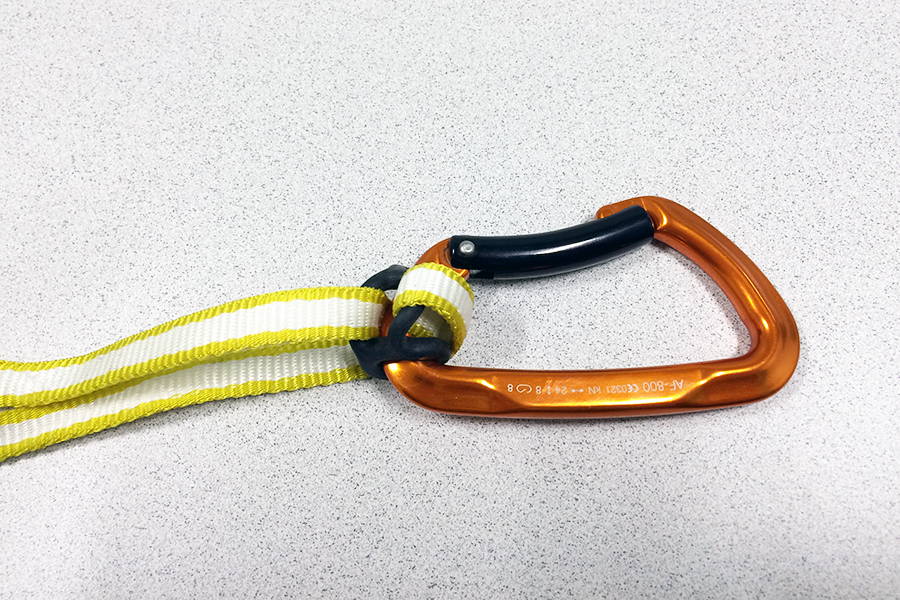 Learn more about the proper use of a Chain Reactor and read a review from one of our Sterling Athletes, IFMGA and AMGA Guide Angela Hawse.