Without Further Belay: Rumney Rehab
...
Oct 25th 2019

Mike Morin
North East Director of the Access Fund
Rattlesnake Mountain in central New England is world-renowned for some of the best climbing in the states. But with increased visitors and more than 700 routes up its schist rock cliffs, this climber's paradise is seeing an increase in soil erosion, deteriorating infrastructure and unsafe climbing conditions in the area. Without immediate action, the damage to Rumney Rocks could be beyond repair. The continued efforts from the US Forest Service cannot keep up with the rapidly expanding impact from the increased amount of climbers to the area. Enter Mike Morin, the North East Director of the Access Fund.
Mike's leading the charge to rehab Rumney Rocks and his team is shovel-ready for the Restore Rumney Initiative.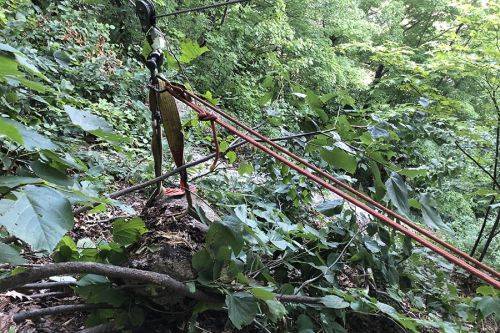 Rehab Rumney Rocks
North East Director of the Access Fund
Sterling doubled-down on its commitment to stewardship, they're the first brand to throw their support behind the project.
- Mike Morin, The Access Fund North East Director
Hopefully it's the first domino in a beautiful restoration to come and others begin to follow suit.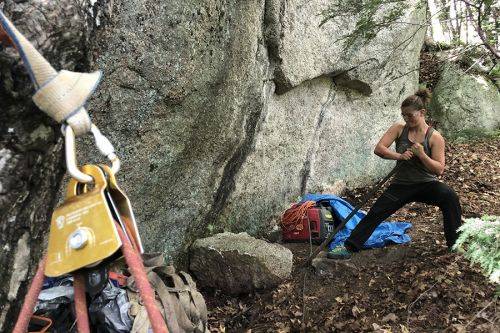 The Restore Rumney Initiative will address these impact issues, but this project needs $155,000 to cover two seasons of professional trail crews and supplies..
We need climbers' help to fund this critical stewardship need.
Funding for Rumney has been slow to come in and we are about $20k short of paying for this year, which means we're going to have to take a step back from plans for work at Rumney in 2020.
Listen to The Climbing Advocate Podcast for more information about improving access at Rumney as well as other stewardship projects in the Northeast.
Join Us to Help Restore Rumney
Help us restore our local climbing crag by making a tax-deductible donation to the Restore Rumney Initiative to address these critical issues.