XEROS Climbing Rope Review from Rob Pizem
...
Oct 14th 2021

XEROS Review Part II
Rob Pizem
Piz wrote an in-depth initial review after 21,100 feet of climbing over the course of 13 intense days. You can read Part 1 of his review here:
XEROS Review Part II: October 14th, 2021
I have put more than 70,000ft of climbing on the Ion R 9.4 mm XEROS rope at this point in time. It has literally been the only rope that all of my partners and I have used for the past five and a half months. Every lead, every fall, every top rope, every rub over a rough edge has occurred on this rope. I am about 165 lbs and my partners' weights range from 120 lbs to 200 lbs. I began using it at the end of May 2021 and it is now October 2021. The latter two thirds of use was mainly sport climbing and mini tracking (with a CAMP Lift system: there are no sharp teeth on the device).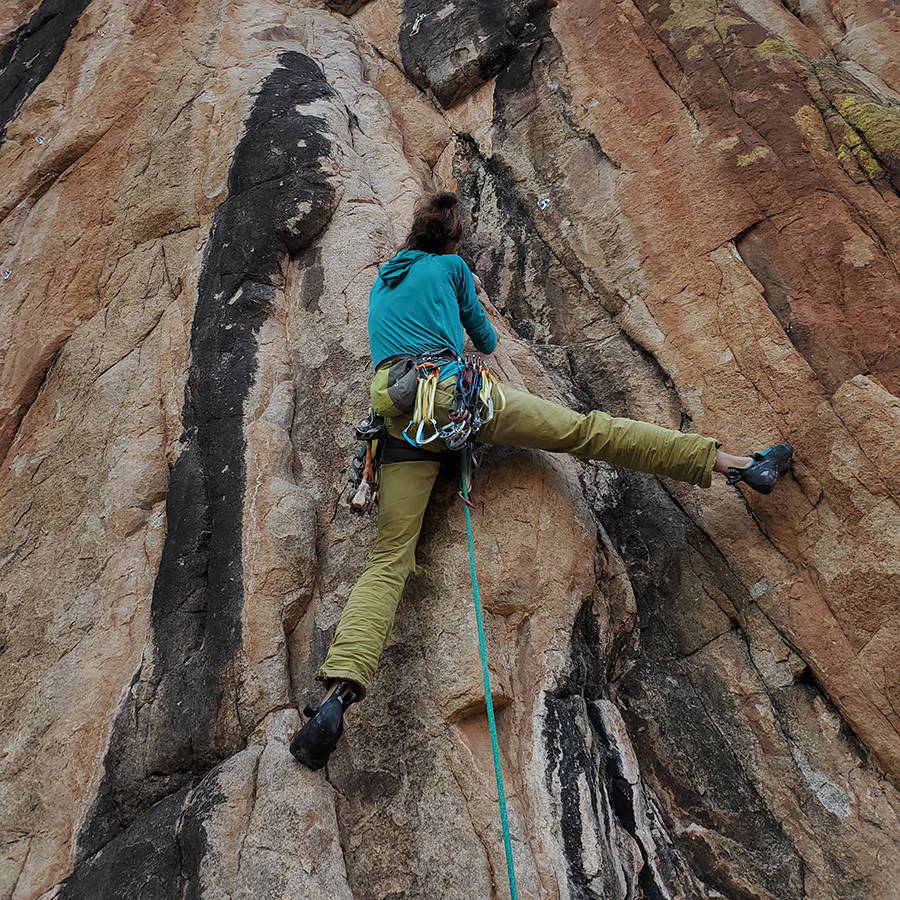 I spent many days (20) projecting sport climbs at Rifle, Unaweep, Ouray and other crags on fixed draws (which were sharper and worn from repeated use) and this eventually led to the first noticeable wear and tear on the ends of the rope (between 6-20ft of either end). This is where a rope shines or degrades most quickly and really the place where you want your rope to be the most durable. My XEROS has certainly softened over time and use, but is NOT to be retired yet. Best practice is to NOT climb on fixed draws at crags because it is a recipe for wearing out the ends more quickly and leads to needing to shorten/cutting your rope).
"It is tempting because there are no consequences if you can not make it to the top of a route, but in the end you will increase the rate of wear on your rope and risk getting dangerous core shots."
The ends are softening, but not to the point of being completely flattened (which is when I cut a rope (I also cut a rope when the white core strands are exposed (aka core shot). The middle of the line is still completely at an acceptable level of wear for me (which means no soft spots, no cosmetic frays or permanent kinks).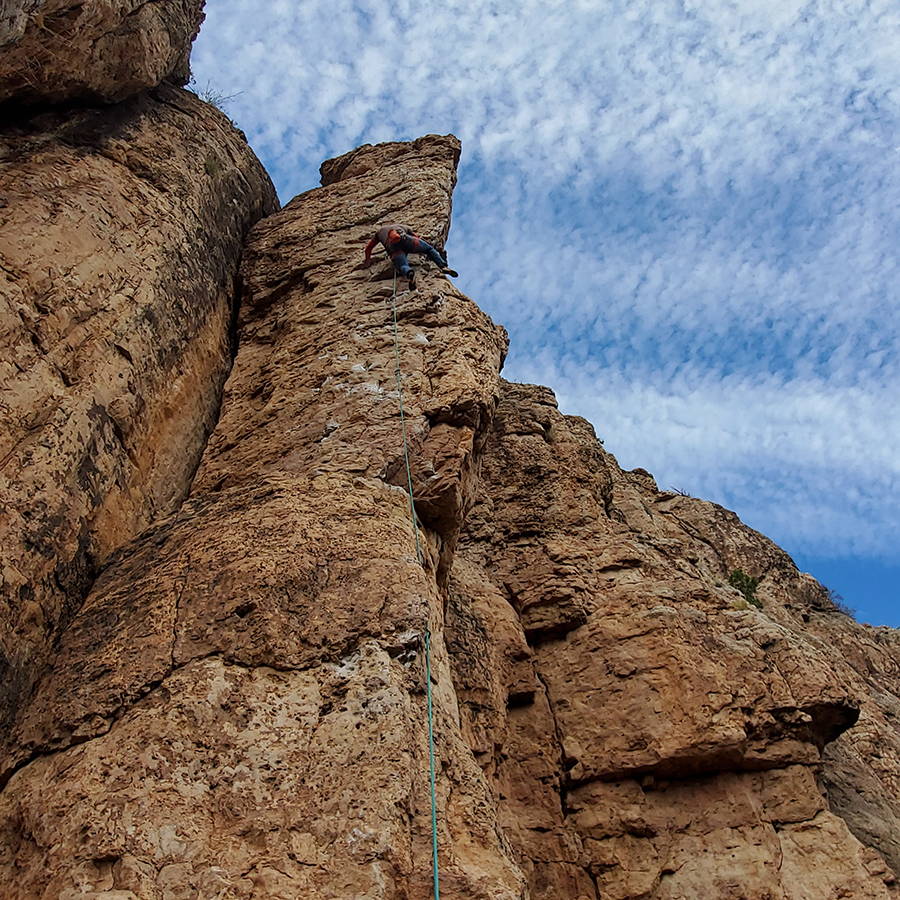 A few reminders about how I use my ropes. I ALWAYS use a rope bag to keep it clean, I never let anyone or anything walk on the rope or grind dirt into my rope and lastly and most importantly, I ALWAYS lead on the opposite end of a rope. By having these habits, I can evenly wear out the rope and monitor its condition with each lead. I pinch the rope between my fingers as I stack it every time and am always feeling for soft spots and unnoticed damage.
When I mini track on my ropes, I attach to an equalized anchor with an eight on a bite connected to two locking carabiners. Then I lower the rope down the cliff line (not toss), rappel down using a grigri and finally use my mini track set up to safely climb the route. Some mini track set ups use devices with sharp teeth that can quickly wear out the sheath of a rope (just as ascenders can), so to keep my ropes lasting, I avoid those. I want to mention that I normally use a Sterling Super Static or Safety Pro line for mini tracking on, but in order to really test the XEROS, I have been exclusively using it for all rappels and mini tracking since I have had the XEROS.
The last thing I want to mention is that I normally use static ropes to rap bolt new climbs if I cannot climb them from the ground on the first ascent. But to really test the XEROS ropes durability, I have been using my lead line to rappel on and ascend while new routing. I have established 25 new climbs (from 50 to 500ft tall) using my XEROS at this point and the repeated rappelling and jugging has not led to any rapid deterioration. One thing to note is that while rappelling and jugging, I am adding an additional 30-40lbs of weight when I am carrying my bolting kit and haul bag.
Finally, there is always the hauling of gear that happens during new routing and I have also used the XEROS for this. It can totally destroy a rope because the rope will truly rub against any and everything on the wall. But for the small number of new routes and hauling feet (25 pitches) I have avoided any deal breakers! Again, I would normally do that with a Sterling Super Static or Safety Pro rope.
I am hoping to reach 100,000ft plus of climbing on my first XEROS. I have a feeling that I will have to cut the ends on the rope in the near future as they will wear out (that is the result of the heaviest wear and tear on a rope). This has been my favorite rope and the one that has lasted the longest and still has plenty of life left. I will continue to document my days and let you know how long it lasts. Until then climb safely and have fun!
Get the most life out of your rope with the 4 R's of Rope Care.