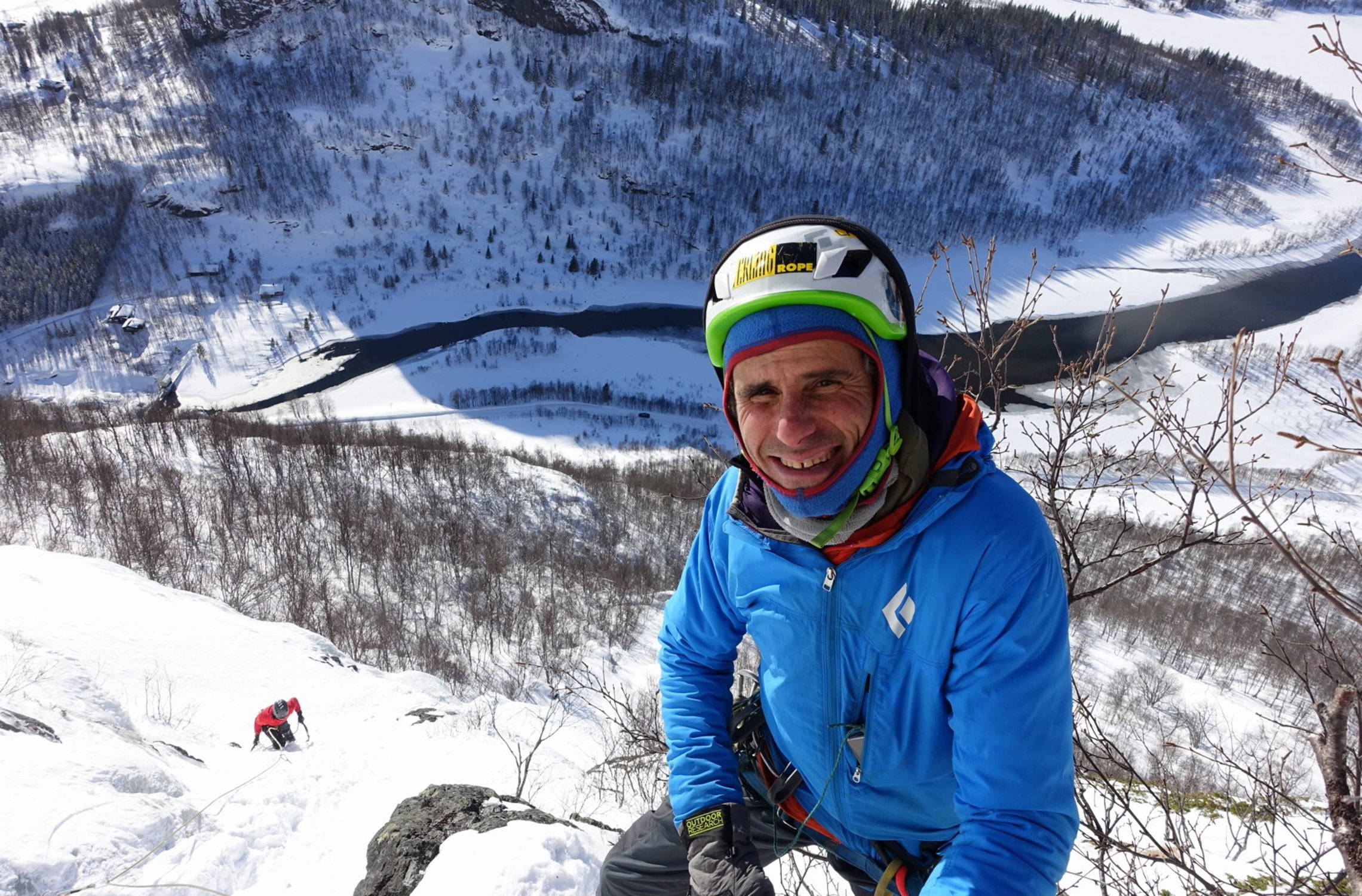 Jim Shimberg was the first athlete on Team Sterling, back when Sterling's offices were in Beverly, MA. Still guiding and still climbing after 35+ years, "Shim " has been adventuring with Sterling's fine products since 1994, with notable ascents mostly involving ice climbing around the globe.

Shim represents Sterling at various ice festivals throughout the United States, at events such as the New River Rendezvous and the AAC Cragging Classics.

More importantly, Mr. Shim has been married for almost 30 years to Dawn, who also climbs, and is a father to Rose Montana, who is on the UVM climbing team and works at MetroRock in Burlington, VT.

Honored to represent the finest ropes on the planet, Shim is working to achieve 10 routes on El Capitan (7 so far) and keep having fun climbing on Sterling Ropes as much as possible!
Learn more about Shim at his guide service: Rhinoguides.com