Freedom
To Focus
A podcast hosted by Kevin Jorgeson
Rachel Brudzinski –
Return to the Canopy
Arborist Rachel Brudzinski suffered a traumatic back injury at the young age of 22 after her partner cut her from her rope in a rescue attempt. Facing next to zero options she agreed to a high-risk surgery and a 1% chance of being able to climb trees again. She trained like an Olympian, made an incredible recovery and went back to work to set up a training program for arborists in the New York City Parks Forestry Department to ensure accidents like hers wouldn't happen again.
To execute the task at hand confidently, pure focus is the most critical ingredient. Kevin Jorgeson sits down with climbers, arborists, work-at-height professionals and others as they share the stories behind their adventures.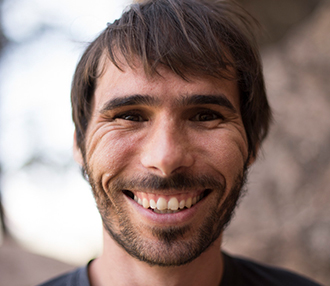 Our Host
Kevin has been climbing his whole life. It started with trees, fences, cupboards, anything he could get his little hands on. He turned to rock climbing at 10 when he went to his local gym's grand opening. Now, he and Tommy Caldwell are known for completing what is known as the world's hardest climb - The Dawn Wall on El Capitan. Kevin continues to climb, speak and contribute to charities internationally.
Past Episodes
Angela Hawse –
The Heart of a Guide
Aired on March 27th, 2018
Legendary climber, Angela Hawse was asked to be the Deputy Leader of the first Adaptive Climb of Everest in 1998 by Tom Whittaker. She willfully accepted the position and played a key role in the success of Tom's journey to the summit. She'll tell the story of overcoming her own personal challenges by way of a summit bid, just 275 ft short of Everest's evasive peak.
- View all Orgs -