One Bite at a Time
Kara Vogler @mtnghoststudio
Nov 14th 2023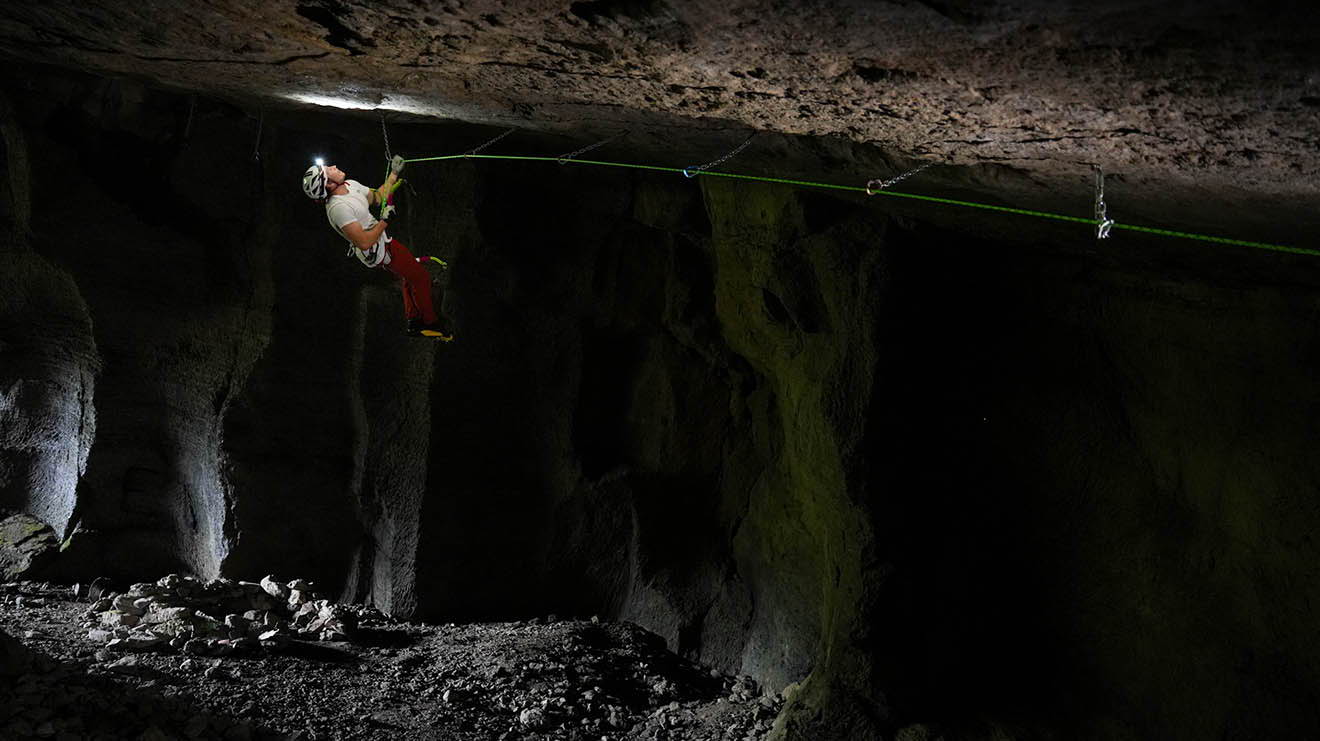 Kevin Lindlau
Kara Vogler
Chapter 2 of a 3-part Series
Climbing with Kevin Lindlau in Italy
The best way to achieve a goal is to break it into smaller, bite sized pieces. When a climber learns a new route, they think about it one move at a time. Kevin and his climbing partner Joe Wagner, fuelled by the novelty of Italian coffees, drove to Tana del Drago passing expansive mountain vistas, little Italian villages, and larger towns with chaotic roundabouts and medieval stone buildings. They reached a "sidewalk sized road" creeping up through the forest to the short approach trail. Kevin and Joe inspected the cave, their headlamps darting across the roof as they examined potential holds. After some chatter and miming of moves, Kevin looked at Joe and said, "I think this is totally in my wheelhouse". He sprawled the contents of his backpack on the rocks at the mouth of the cave, equipped his helmet with a headlamp, carried his gear deep into the darkness and began the intense journey towards Aletheia.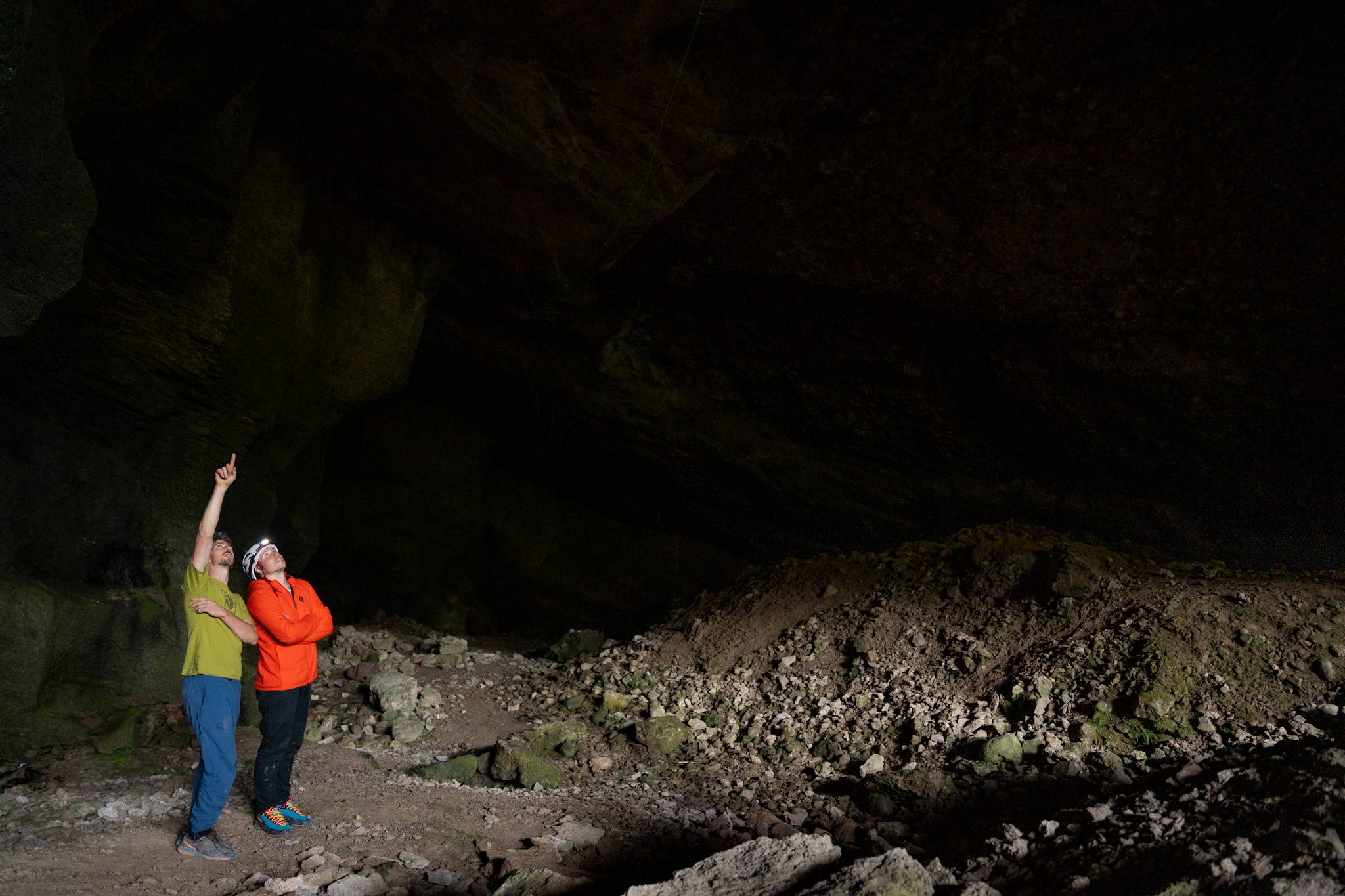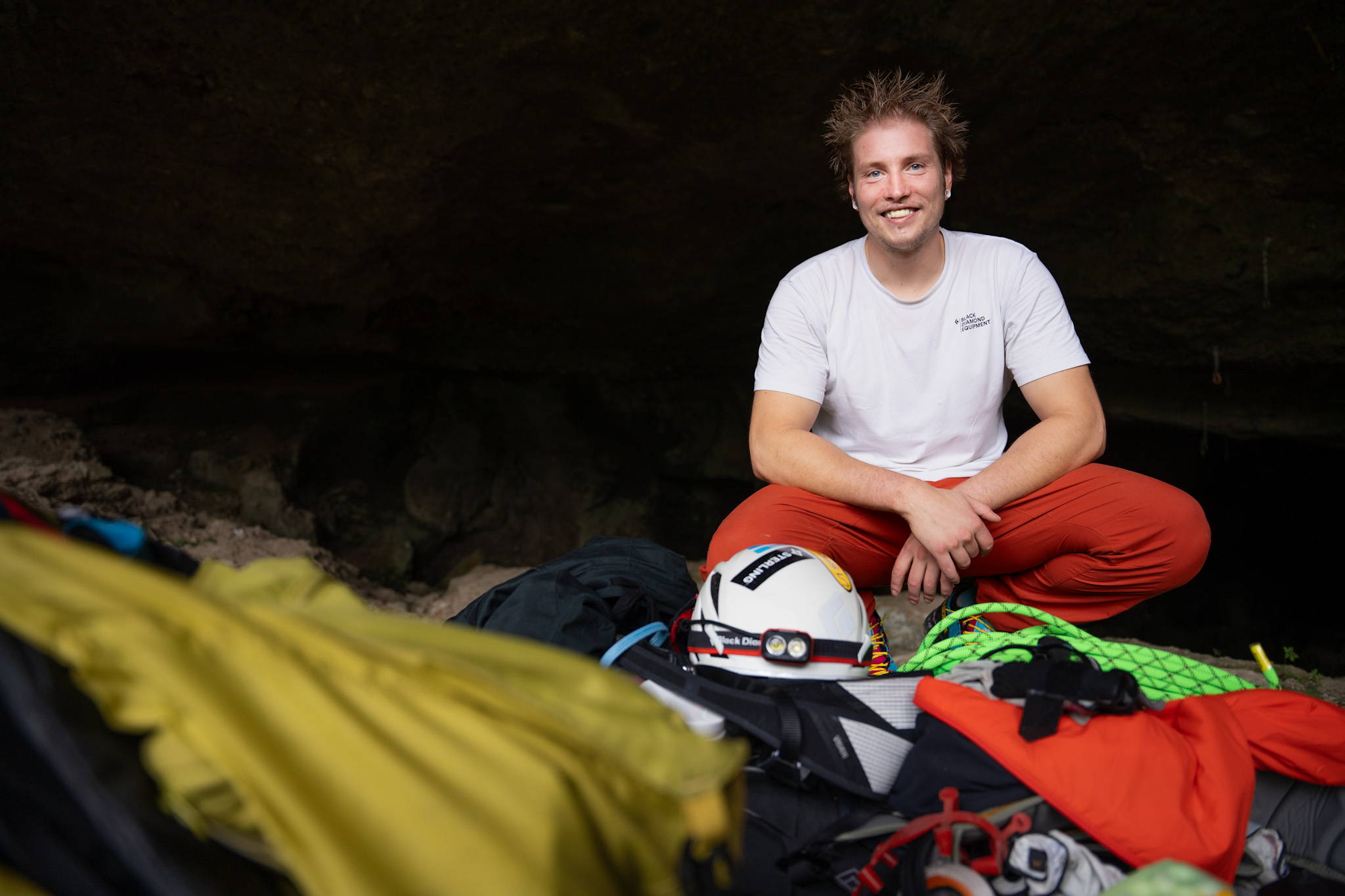 Each climbing day presented comical challenges that climbers don't usually experience when working a route. The humidity was almost unbearable, causing Kevin to sweat through multiple shirts and gloves each day. He was constantly dripped on by condensation and many of the carabiners had rotten springs from water damage so gates had to be manually opened and closed to clip the rope. The long perma-draw chains caused carabiners to twist around when clipping and resting involved getting crampons stuck, then frantically trying to untangle while hanging upside down on one hand. There were sketchy holds like hollow 'death-flakes' and crumbly cracks and many of the moves pried and bent his picks. There were unique physical challenges like a start move without foot holds, strange upward gastones, no rests and moves so huge that even Kevin with his +4 ape index was fully extended - all while battling his head game against dripping water, tangly chains, spiders and moths.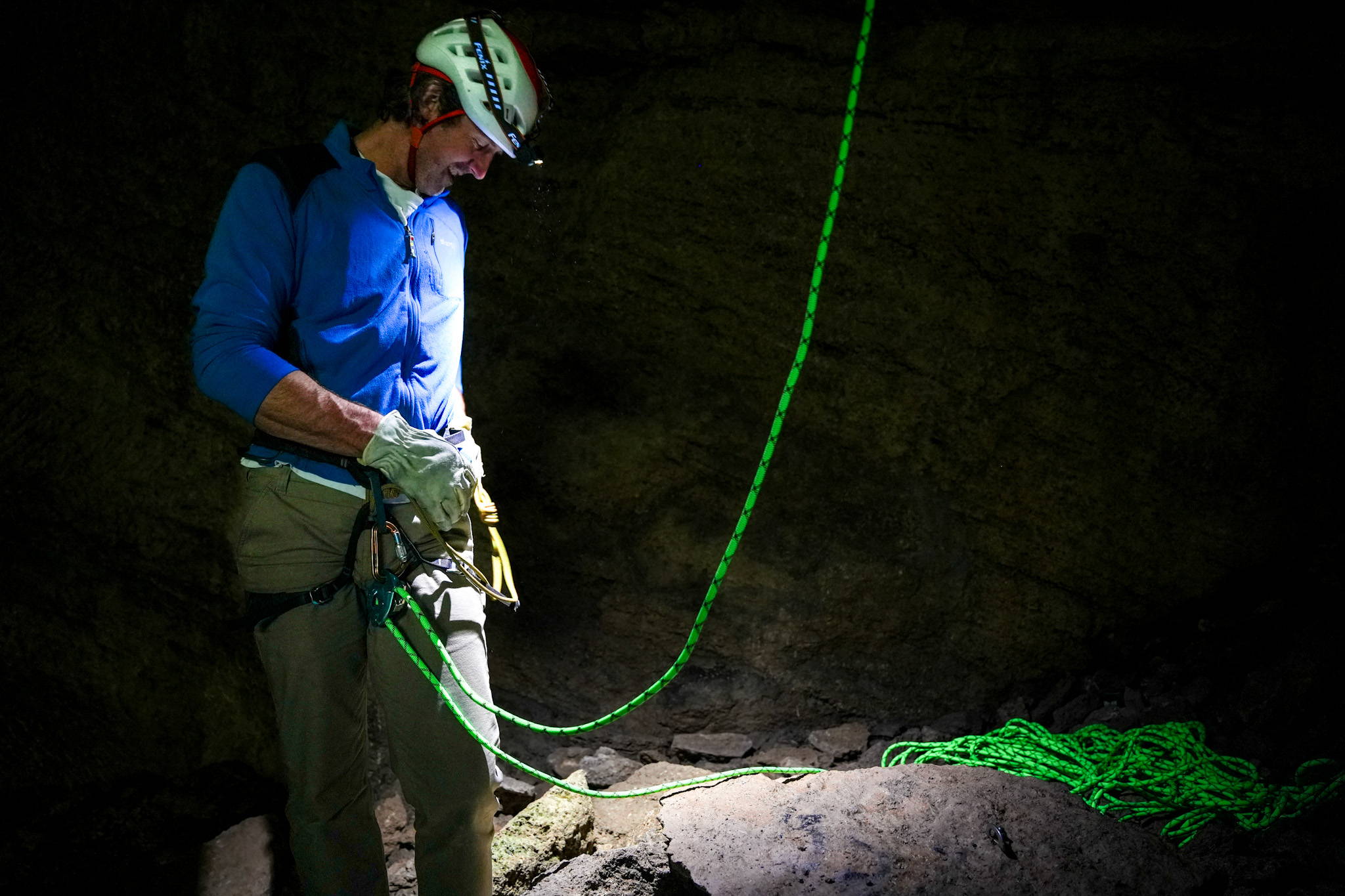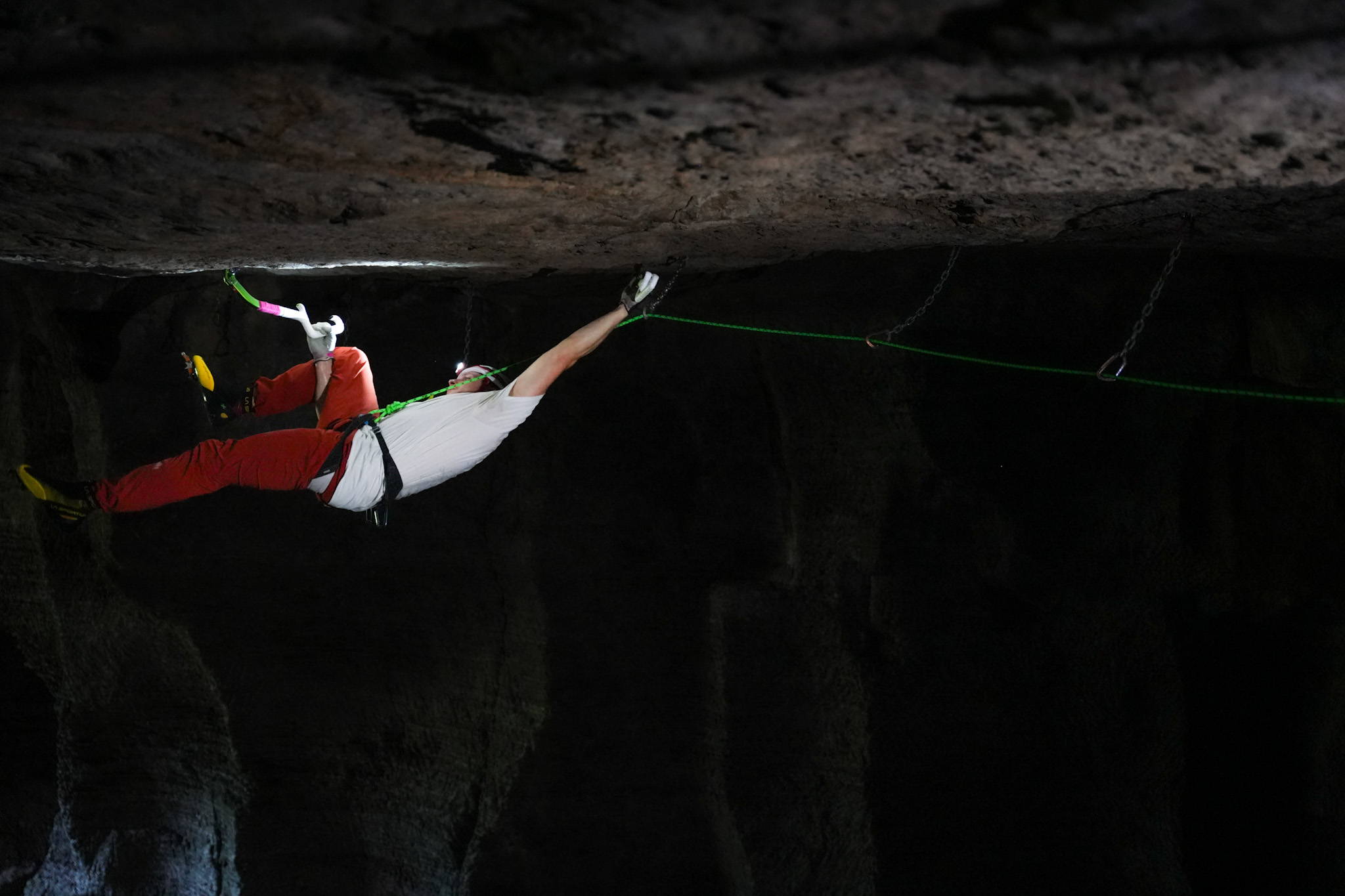 Kevin pinned his focus on climbing Archè, the D15+ route comprising the first half of Aletheia. Although a smaller bite, completion of this goal would still be a significant endeavor, marking Kevin's personal best, a second ascent, and confirmation of the grade. As the weather cooled and humidity slightly dissipated, Kevin began redpoint burns on the route. Wednesday October 18, 2023, after two previous days of climbing, he decided to give it a burn, why not? He was at the cave with friend and professional climber Gordon McArthur, First Ascentionist of Aletheia Matteo Pilon, and of course Joe. Kevin climbed smooth and strong, but 6 moves from the anchor his tool got stuck in a hold and he swung away, leaving it in the rock. Everyone's hearts were in their stomachs, he was so close! but they tried to remain calm as they encouraged him, breathe, rest, relax. He hung on the other tool, shaking out before rotating to collect his stuck tool, one try, rest. Another try, GOT IT! From there, he carried on and completed the route with poise, clipping the anchor and modestly exclaiming, "oh my gosh, cool route! I'm so stoked, that was so fun". Joe lowered Kevin to the ground where he was met with high fives and congratulatory fist bumps, taking a massive bite out of this his even more comitting and pristegous goal, Aletheia.
The adventure continues...
Sterling Athlete: Kevin Lindlau
Author: Kara Vogler @mtnghoststudio
Photos: Kara Vogler @mtnghoststudio