Outdoor Top Rope Essentials
Ensure that you are properly prepared for your venture into outdoor top roping and purchase the appropriate gear for the job. Remember to take a course from a trained professional and learn our Gym to Rock Transition Tips before attempting to set up top ropes outdoors.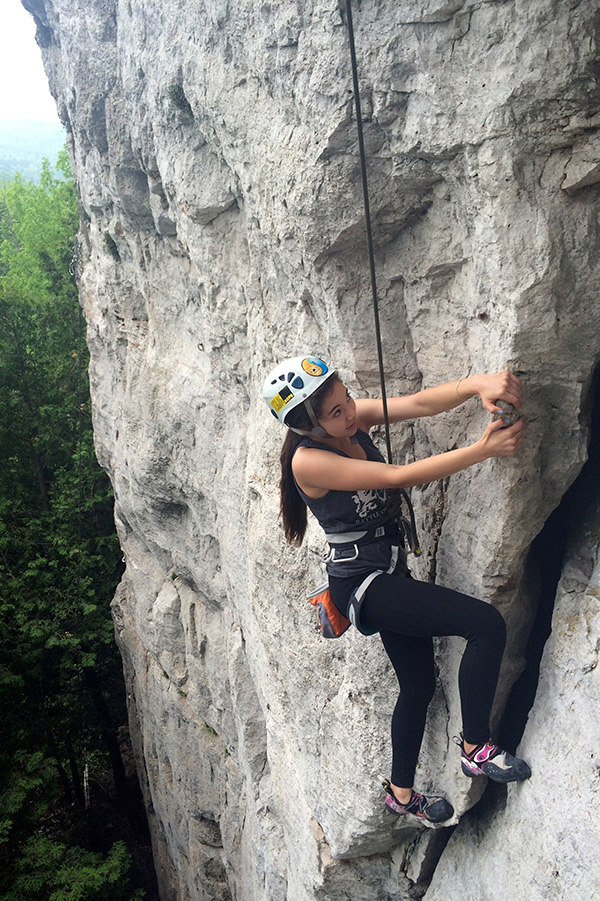 Personal Kit: Harness, shoes, chalk bag, helmet.
Rope: 60-70m (length depends on area), 9.8-10.1mm Sterling Marathon Pro//Evolution Velocity. For more information on taking care of your rope, click here. For advice on choosing your next climbing rope, click here.
Belay Device: Auto-locking device is preferred for easy handling and safety.
Anchor Building Material: A variety of anchor building materials are approved for setting top ropes on trees, rocks, bolts, trad gear and as a personal safety line while working on the edge. Three 21ft (7m) cordelettes (lengths of 7-8mm static cord) or 1 inch tubular webbing will work in most scenarios. I prefer working with static cord over webbing, and some climbers like working with a long static rope [link to 9mm-3/8 HTP Prime shorts] like 9mm HTP in 15-20m length. Buy and use what you're familiar with and what is practical for the area you are climbing at.


Locking Carabiners: 6-8 is a good start, I recommend the Sterling Falcon. You'll need 4 for a bolted anchor and at least one for your personal safety line while working on the edge. Plus 1 for your belay device, ATC and prusik cord. They'll get used up quick.


Rappelling Kit: ATC (tube style device) and a Sterling Hollowblock for your break hand back up.




Slings: Not a necessity but a small selection of 60-120cm nylon slings or Sterling's Chain Reactor can work well for a quick personal safety line, rappel device extension, directional, or anchor.
Trad Gear: If the area requires the use of traditional gear to build anchors, learn these skills and purchase a necessary rack.




Tree/Rock/Edge Protection: If the area requires the use of trees/rocks for anchoring or if anchors run over relatively sharp edges/cracks, use something to protect your gear (and even the tree's!) like a pillow case/t-shirt/canvas/etc.If your rope runs over sharp edges or rocks, use the Sterling SafeGuard Rope Protector.


Leslie Timms is a professional climbing guide with PCGI and owner/head guide of On the Rocks Climbing Guides in Ontario, Canada.
Be safe and have fun!
---
---