Sterling DryXP Climbing Ropes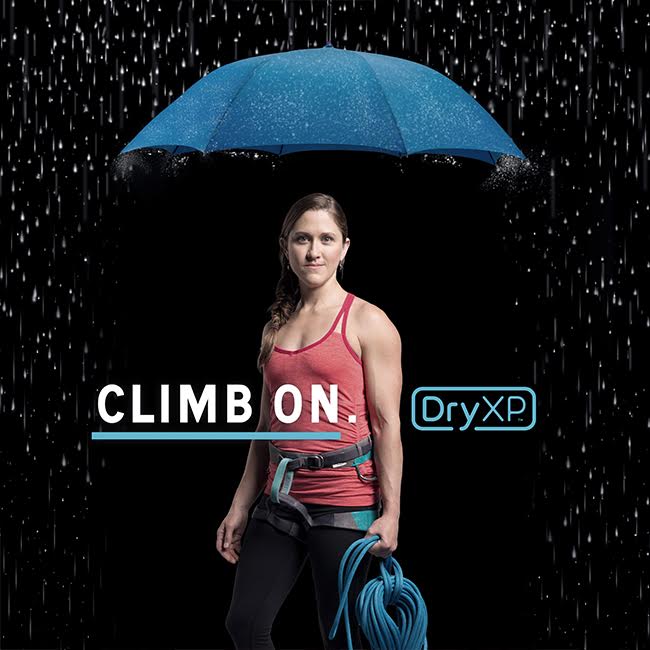 Absorption of water and contaminants changes the way dynamic ropes perform. It makes ropes heavier, affects their stretch and rebound characteristics, and makes them more prone to damage and increased rate of wear. The advanced treatments developed by our engineering team utilize specialized techniques and technology to protect your ropes and ensure they perform well in all conditions.
Below is a rundown of Sterling's proprietary dry treatments for dynamic ropes.
DryCore™
Every Sterling dynamic rope for the last 20 years has featured our DryCore technology: This innovative process treats the all-important core fibers to prevent yarn-on-yarn abrasion and moisture absorption. This helps the fibers share loads more evenly and resist the negative effects of water. All of our dynamic climbing ropes have DryCore, even those that don't go through the DeltaDry process. We think it's that important.
DeltaDry™
We are proud to introduce our newest, most advanced dry treatment ever. DeltaDry is an environmentally-friendly, nano-particle coating that is applied to the entire rope for the greatest possible water resistance. With in-field testing and feedback from our team athletes, Sterling rope engineers refined this innovative new treatment to the point where many of our treated ropes are not only UIAA certified, but they also exceed their stringent standards for water absorption. And it does this without degrading the sought-after Sterling performance, handling and durability.

By early 2018, all of our Dry ropes will be treated to the DeltaDry process. This takes water protection to the next level and, on many of our ropes, far exceeds the UIAA Water Repellent Standard of 5% (see chart below). Dry ropes that exceed this standard are labeled as DryXP.
DryXP™: Treated ropes that are certified to the UIAA Water Repellent standard of less than 5% water absorption.
Look for the DryXP or Dry labels on your favorite Sterling Rope. See below for details on which of our rope models feature what level of protection.
DryXP ropes are now available for purchase:
---
---